Lane Cardiovascular Center
WE ARE HERE FOR YOU
Nothing is more important than your health.
If it's time for your annual check-up, or you just aren't feeling well and need medical attention, give us a call.
In-office and Tele-medicine appointments are available.
To request an appointment, call 225-658-6765.
For Emergencies, please call 911.
----------------------------------------------------------------------------------------------------------------------------------------------------------------------------------------------
Baton Rouge Area Cardiology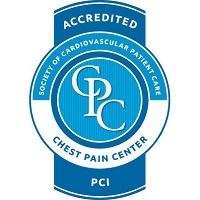 Care. One simple word says so much. But when referring to heart care, there is an entirely new level of meaning, a new level of importance.
It begins with human touch – the friendly, compassionate, personal attention that makes every patient feel like the only patient.
It continues with commitment – from a team of world-class physicians, skilled nurses and experienced staff members.
It's an investment – in the latest and greatest technology and science, featuring the most advanced tools and equipment, brand new state-of-the-art facilities, and expertly trained emergency response and cardiac intervention teams.
It's never ending – because our team shares a common purpose: providing the highest quality of heart care available to every single patient in need.
---
Cardiovascular Institute of the South Zachary

When Lane reached the decision to provide exceptional heart care to our community and the surrounding regions, we knew that doing so would require partnering with the best of the best. Our team needed to find a group of physicians that were equally as passionate as our own about heart health, who were immensely qualified, and compassionate. For each of these reasons, it became clear that Cardiovascular Institute of the South was that partner.
Cardiovascular Institute of the South is among the nation's most respected and skilled groups of cardiologists, and we are proud to have them at Lane Regional Medical Center.
---
Greater Baton Rouge Cardiology Services
24-hour emergency care
staffed by emergency medicine specialists, interventional cardiologists and certified cardiovascular professionals.
Pre-Risk Assessments and Diagnostic Services
EKG
Stress Test
Vascular Ultrasound
MRI
80 Slice CT (Computed Tomography)
Echocardiography
Holter Monitors
Nuclear Medicine Studies
Arterial-Venous Dopplers – Lower/Upper Extremities
Coronary Artery Calcium Scoring
Abdominal Aortic Aneurysm (AAA) Screening
Ankle Brachial Index (ABI) Screening
Tilt Table Testing
Diagnostic Cardiac and Peripheral Catheterizations
Angioplasty (PTCA)
Atherectomy
Rotoblator for Peripheral Arterial Disease (PAD
Stent Placement
Opening Blocked Coronary Arteries
Removal of Artery Plaque
(IVUS) Intravascular Ultrasound
Insertion of Pacemakers
Automatic Implantable Cardioverter Defibrillator (AICD)
Carotid Angiograms
Carotid Stenting
Cardioversion
IVC Filter Placement
Loop Recorder Placement
Transesophageal Echo (TEE)
V Tach Studies
Peripheral Vascular Studies
Interventional Cardiologists
Vascular surgery
Interventional radiology
Therapeutic & Wellness Services
Diabetes Management
Wound Care
Hyperbarics
Nutritional Counseling
Preventative Heart Health Screenings
Good Health Education Programs
Smoking Cessation
---
Smoking Cessation Programs in Zachary
Comprehensive Program
Physician Evaluations
Prescription Medications
Supportive Counseling Sessions
Call 1-877-288-0011 or click here to learn more
---
Vein Treatment in Zachary
Venaseal Closure System
Non-Tumescent
Non-Thermal
Non-Sclerosant
Eliminates Risk of Nerve Injury
Eliminates Multiple Needle Sticks and Bruising
Click here to learn more about this and other vein treatment options.
---
Transradial Catheterization in Greater Baton Rouge

At Lane Regional Medical Center we perform 98% of our heart caths through the wrist, making Lane the only facility in the region with this incredible technology and level of physician expertise and experience. This procedure has revolutionized the process of receiving a heart cath, making it not only safer but also more comfortable.
If you are having a heart catheterization, ask your cardiologist if you are a candidate for a transradial catheterization through the wrist instead of the groin.
Benefits of Transradial Catheterization
Much less pain and discomfort
Virtually no bleeding complications
No worry about blood thinners
Significantly faster recovery time
Quicker mobility (no need to lie flat for 4-6 hours)
Earlier discharge (most go home the same day)
---
Fun Facts About Lane Cardiovascular Center
Lane has been in partnership with Cardiovascular Institute of the South and providing world-class cardiovascular care since 2006.
The Lane Cardiovascular Center opened in August 2008.
The cath lab's life-saving door-to-balloon time averages 35-45 minutes, whereas the national average is 60-90 minutes. (This is a quality measure indicating the amount of time between a heart attack patient's arrival at the ER to the time that patient's blocked artery is reopened in the cath lab.)
On Sept 6, 2015, Virginia Bozeman was recognized as the 10,000th patient to have a heart procedure at Lane.
Due to increased volume of heart catheter and pacemaker procedures, a second cath lab was added in Sept 2015.
Lane is an accredited Cycle IV Chest Pain Center with PCI designation, an international recognition for higher levels of expertise in excellence in quality, cost and patient satisfaction. It is also a Certified Carotid Stenting Facility.
Lane provides the most advanced technologies in the entire region, including:

Transradial heart caths performed through the wrist instead of femoral access through the groin in approximately 98% of patients
Impella, the world's smallest heart pump, relieves the heart's pumping function and provides the time needed to initiate life-saving interventions
S-ICD® System, the world's first and only defibrillator that is implanted under the skin for the treatment of patients at risk for sudden cardiac arrest
An 80-slice CT scanner provides 3D images of the heart and major vessels of the body
Use of Intravascular Ultrasound to actually see inside of arteries and veins
Lane Cardiovascular Center Videos
---
Safety Precautions in Place for Lane Clinics
There is nothing more important than your health. Please know we are following state guidelines and taking every precaution when you come into a Lane clinic.
At all Lane clinics, we are committed to providing you safe, convenient and effective care. We encourage you to seek the healthcare services you may have been postponing.
Here a few EXTRA precautions we have in place for your safety, and the safety of those around you:
Masks – Everyone is required to wear a mask when entering the clinic at this time, including patients, staff members, and providers. Please bring your mask with you when you come.
Screening – All patients will be screened for COVID-19 symptoms by phone prior to their appointment and again upon arrival. Staff members continue to be screened before work each day, wash their hands before and after every patient interaction, and wear Personal Protective Equipment (PPE).
Disinfecting – We continue to disinfect the clinic throughout the day, especially in between patients. A deep cleaning of the entire clinic is done every evening.
Social Distancing – Patients have the choice to wait inside the waiting room or in their vehicle. Waiting rooms are arranged to maximize social distancing with designated sick and well seating sections. Only well patients are allowed in common waiting areas for lab and x-ray. Sick patients will have labs drawn in their exam room, and/or will wait in their exam room until it's time to be escorted to and from imaging for x-rays.
Visitors – Patients are allowed to bring one visitor.
Appointments – All Lane clinics are seeing patients in person. Tele-medicine appointments are also available from the comfort of your home.
CALL TO SCHEDULE YOUR IN-OFFICE OR TELE-MEDICINE APPOINTMENT TODAY.