Lane Home Health
Baton Rouge Area Home Health

---
Why Should You Consider Home Health?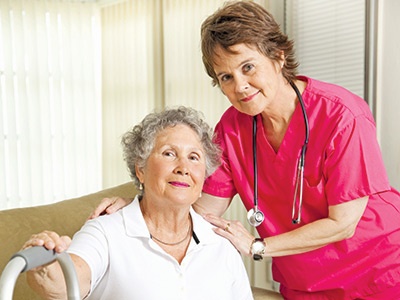 With rising healthcare costs, patients, families and physicians are looking for alternatives to lengthy hospital stays and emergency room visits.
Lane Home Health has provided excellent in-home patient care since 1984 for patients ages 15 and older.
Our home health professionals are available 7 days a week to provide specialized care that normally cannot be rendered by family members.
Because patients have the right to choose their home health provider, we sincerely hope you choose us, Lane Home Health!
Lane Home Health is a proven and trusted name in home care services. With the care and support of Lane's Home Health professionals, patients ages 15 and above can now leave the hospital sooner to enjoy the comforts of home and be assured of quality healthcare.
---
Zachary Home Health Services
Disease Process Management and Education
Medication Management and Education
Cardiac Disease Management and Education/CHF Protocol
Diabetic Education Program
COPD Education Program
HIV Education Program
Stroke Education Program
Fall Prevention and Safety Program
IV Therapy
Pain Management
Enteral Therapy
Medical Nutrition Therapy
Catheter Care
Aftercare Following Orthopedic Surgeries
Lab Work and PT/INR In-Home Testing as Needed
---
Types of Home Health Professionals
Registered Nurses
Licensed Practical Nurses
Physical Therapists
Occupational Therapists
Speech Therapists
Social Workers
Registered Dietitians
Home Health Aides
Certified Wound Care Nurses
Nurse Educators
---
Qualifying for Zachary Home Health Services
The patient must have a medical condition that requires skilled services
The services must be ordered by a physician.
The services must be such that they can be provided on an intermittent basis.
The patient cannot leave home without considerable and taxing effort
---
Lane Home Health Billing Information
We are providers for various private insurances, Medicare and Medicaid. For the convenience of our patients, we handle all billing for private insurance, Medicare and Medicaid services.
---
Baton Rouge Home Health Videos