Lane Home Health

There's No Place Like Home
---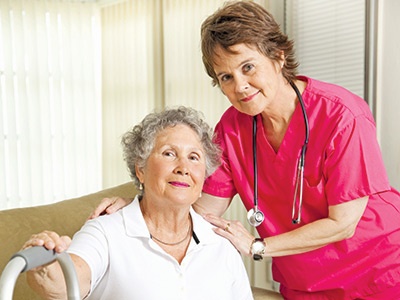 When a loved one requires long-term care, it can quickly become a difficult and complex situation. You want them to be comfortable while still receiving the care they need. However, schedules and financial constraints often get in the way. Lengthy hospital stays are expensive and largely uncomfortable. Alternatively, many families lack the resources to be able to stay home and care for their loved one themselves.
Lane Home Health offers just the alternative needed to find a balance between the two. Our agency is Medicare certified and has been providing families with the option to provide healthcare necessities to their loved ones within the comfort of their own homes since 1984. We serve Zachary and the surrounding areas and were named a HomeCare Elite Top Agency in 2013.
Lane Home Health is a proven and trusted name in home care services. With the care and support of Lane's Home Health professionals, patients ages 15 and above can now leave the hospital sooner to enjoy the comforts of home and be assured of quality healthcare.
We are committed to meeting each patient's unique needs with personalized home health services. We provide:
Personalized patient care planning
Patient updates to physician
Coordination of discharge from inpatient facility
Coordination of patient durable medical equipment needs
Complete billing services including private insurance, Medicare and Medicaid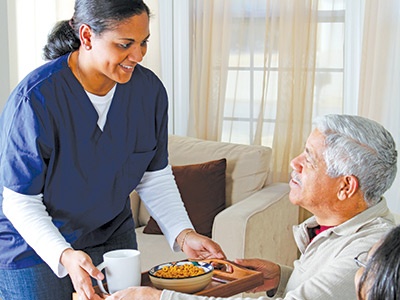 Lane Home Health also recognizes the importance of educating caregivers. It is crucial that friends and family have a strong understanding of how to manage symptoms in the absence of their medical team and how to care for their loved one so that their independence and dignity may remain intact. For this reason, the education of anyone actively involved in a patient's care is yet another priority for our team.
Our home health professionals are available seven days a week to provide specialized care within your own home. We serve patients residing within a 50-mile radius of the Zachary area. This includes East and West Feliciana, as well as portions of East and West Baton Rouge, Pointe Coupee, Livingston and St. Helena.
We understand that you have a right to choose your own home health provider, and we sincerely hope you choose Lane Home Health!
Home Health Professionals
Registered nurses
Licensed practical nurses
Physical therapists
Occupational therapists
Speech therapists
Social workers
Registered dietitians
Home health aides
---
Health Care Services
Intermittent Skilled Nursing Care for:
Pre- and post-operative care
Diabetic management
Cardiac home care
IV antibiotic therapy
Pain management
Wound care/wound vac
Physical/speech/occupational therapy
Peripheral vascular disease
Total parenteral nutrition
Hydration therapy
Enteral therapy
PT/INR in-home testing
Medical social services
Criteria to Qualify for Home Health Services
The patient must be confined to his/her home (homebound).
The patient must have a medical condition that requires the services of one or more of the following:

Skilled nursing care
Physical therapy
Speech therapy

The services must be ordered by a physician.
The services must be such that they can be provided on an intermittent basis.
The patient must desire the services to be provided.