Imaging
Baton Rouge Area Medical Imaging
Imaging tests play an important role in the healthcare landscape, offering diagnosis and helping monitor the progression of various conditions. Lane's Imaging Department provides some of the most advanced and cutting-edge imaging services available to Zachary and Baton Rouge area residents.
---
Lane Regional is First in State with Patient-Friendly Silent Scan
MRI Technology

Part of Lane's commitment to bringing the highest-quality healthcare to our community are investments in state-of-the-art technology. One such investment is the $7 million renovation of the Imaging Department, which includes the installation of General Electric's most advanced digital X-ray imaging and MRI technology available.
In addition, the extensive renovation project added a second digital mammography unit and upgraded the picture archiving and communications system for radiologists and physicians to electronically view, transmit, dictate and store all radiology images and reports.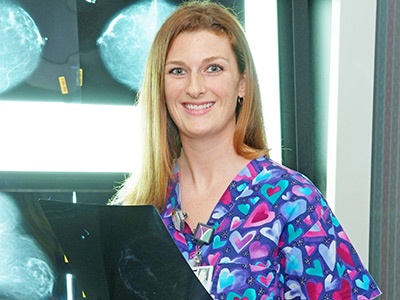 The most notable part of Lane's Imaging Department renovation is the new MRI technology, an Optima MR450W with a Geometry Embracing Method (GEM) Suite, the most advanced technology available in the region for high-resolution, magnetic resonance imaging.
This new MRI system allows Lane to perform high-resolution studies faster and with greater precision than ever before. For example, we can now look at very small blood vessels in the brain that will help spot aneurisms or identify plaque buildup in the carotid arteries that could lead to a stroke. Also, there are many vascular studies that can be performed without the use of injectable contrast that provides added patient safety.
For orthopedic patients the MRI is used to diagnose some of the larger, more difficult joints in the body, such as the pelvis, knee or shoulders, all the way down to detecting the smallest, most subtle damage to the spine and joints commonly associated with herniated disks and osteoarthritis.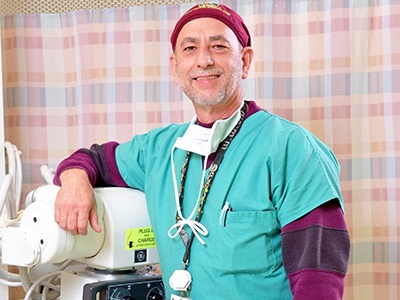 Another feature of the new MRI is its silent and quiet scan capability. Conventional MRI scanners often reach noise levels that make patients uncomfortable. With our new scanner this noise is greatly reduced, and with certain specialized MRI brain exams, the scanner noise is completely eliminated.
With extended hours, including nights and weekends, Lane's Imaging Department is focused on customer service with minimal or zero wait times.
---
Additional Lane Imaging Services
Nuclear medicine
Computerized axial tomography (CAT scans)
X-ray
Bone density
Ultrasound
Mammography
For more information or to schedule an appointment, please call (225) 658-4325.