Baton Rouge Area Labor & Delivery

The decision of where to have your baby is certainly not one to take lightly. You want a skilled and knowledgeable team at hand for both you and your baby's health. However, few expectant mothers enjoy the sterile landscape of a typical hospital room or being wheeled from room to room in a hospital bed. Lane took all of this into consideration when developing our Labor, Delivery, Recovery, and Postpartum (LDRP) rooms.
These large, well-appointed facilities allow you to enjoy your childbirth experience in a single room. The wonderful, homelike surroundings are tastefully appointed with beautiful amenities and rich cherrywood furniture. We even provide a cozy rocker to make your child's first lullabies that much more special. Our modern touch and attention to detail offer a comfortable atmosphere that allows families to experience traditional childbirth in a comfortable, caring environment.
Each LDRP room houses an array of high-level technology including fetal and ultrasound monitoring equipment, as well as a central monitoring system, all to ensure a safe and smooth delivery. Our observation room is equipped to perform a variety of functions ranging from prenatal assessments and non-stress analysis to other diagnostic tests that closely monitor your baby's health during your entire stay.
We even offer additional rooms for post-surgical patients, as well as preterm labor and pregnancy complications including diabetes, high blood pressure and dehydration. Our labor and delivery unit also has an operation room specifically designed for cesarean sections.
---
Zachary Labor & Delivery Services
At Lane, more nurses care for fewer patients. Our highly trained nursing staff is experienced in lactation, labor support and intensive care nursery. This ensures individual attention and one-on-one instruction on topics such as breastfeeding, nutrition and newborn care.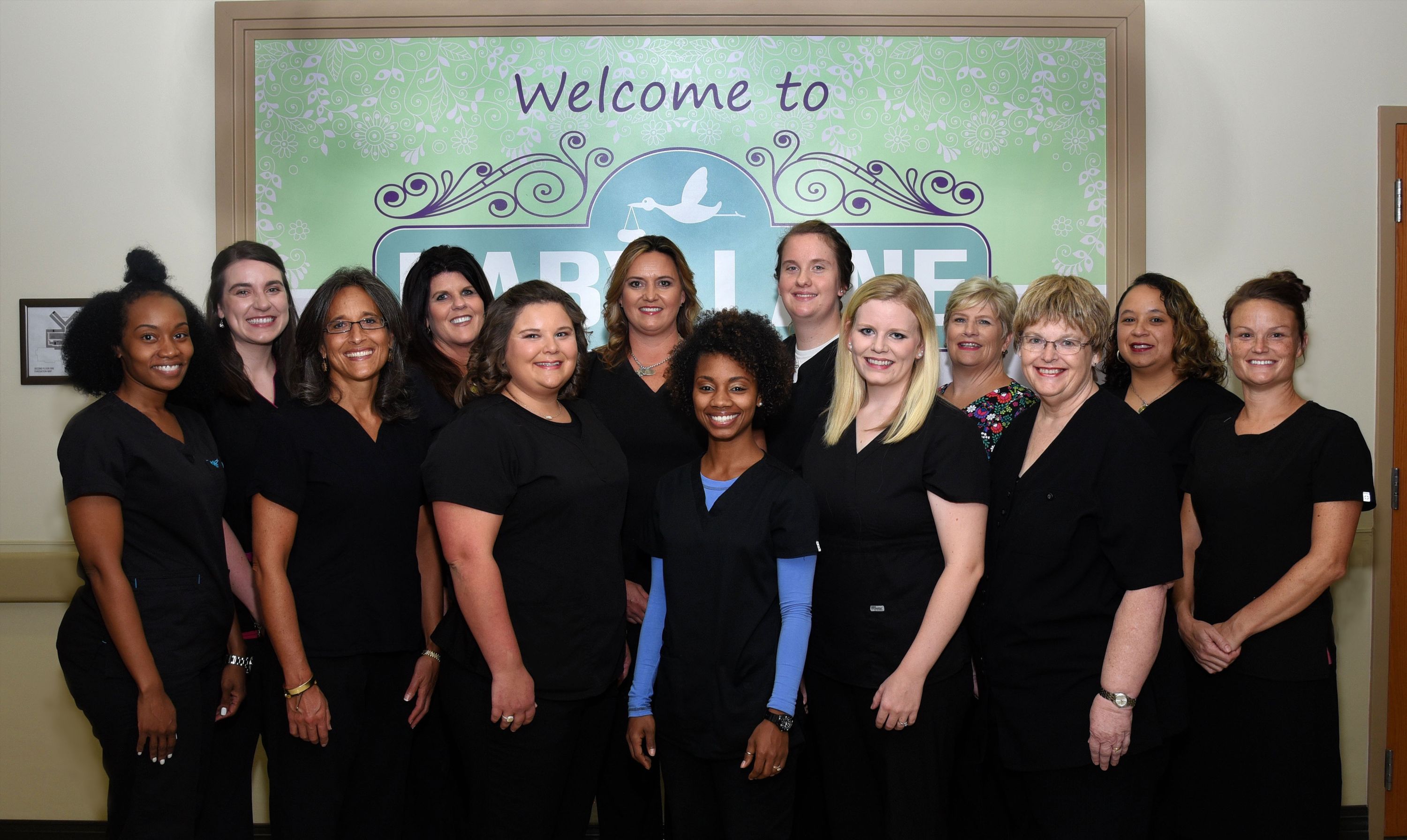 We also believe that the sooner a baby is placed in the mother's arms, the sooner the parental bonding begins. That's why we encourage mothers to have their babies room-in. At mother's request, her newborn may stay in the room for initial assessment or be taken to the nursery so that she may rest. To promote further family bonding, we welcome Dad to spend the night in the mother's room, and visitors are allowed inside only with mother's permission. Children under 12 years of age may visit but must be accompanied by an adult.
Lane recommends selecting a pediatrician during the last trimester of your pregnancy. Your pediatrician will evaluate your newborn shortly after birth.
---
Baton Rouge Area Neonatologists
When you're having a baby, we know it's important to be confident that the hospital you've chosen has all the capabilities you may need. That's why we have formed an association with the same neonatal experts used by Woman's Hospital to expand our own neonatal care capabilities. In addition to our skilled obstetricians, pediatricians and professional hospital staff, Lane has neonatologists on call 24 hours a day to help babies who may need any special care.
---
Labor & Delivery Resources
---
Labor & Delivery Nurses Produce Winning Healthy Hand Hygiene Video!
---

---