Lane Family Practice
WE ARE HERE FOR YOU
Nothing is more important than your health.
If it's time for your annual check-up, or you just aren't feeling well and need medical attention, give us a call.
To request an appointment, call 225-654-3607.
For Emergencies, please call 911.
-----------------------------------------------------------------------------------------------------------------------------------------------------------------------------------------------------------
Baton Rouge Area Family Medicine
Experienced Physicians Providing Comprehensive Care for Your Entire Family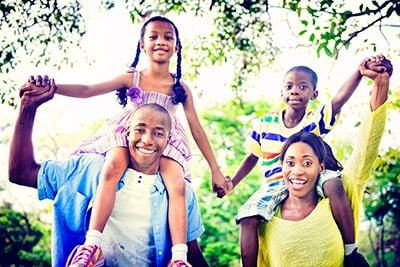 Reliable, quality healthcare for you and your loved ones is important. Our network of primary care providers includes family medicine and internal medicine physicians, as well as primary care practitioners making it possible for you to get the world-class care you deserve in convenient, comfortable locations closer to home and work.
At Lane Family Practice you will find dedicated providers who specialize in preventive care, sick care, management of chronic diseases and conditions, health education, medication management and follow-up care after hospitalization.
Lane Family Practice also provides additional services such as laboratory and X-ray testing, making it easier for you to get the services you need in a single location.
---
Family Medicine Services
Whether it's a wellness visit or you simply aren't feeling well, you'll find the care you need at Lane Family Practice, including the following:
COVID-19 Vaccines
Preventive check-ups
Well-woman exams
Immunizations
Pulmonary testing
Flu shots
Treatment for various forms of injury, illness & disease
Click here for more information regarding COVID-19 Testing & Antibody Testing
Lane Family Practice is offering both COVID-19 Testing and COVID-19 Antibody Testing.
Prior to using our services for treatment of COVID-19 symptoms or exposure, please note:
1. You will see a provider and your insurance will be charged for the provider visit.
2. Most insurance companies are covering 100% of the cost for COVID-19 treatment and testing. However, some insurance companies, including BCBS, have not covered the rapid COVID- 19 test at 100%. You are responsible for understanding how your treatment will be covered by your health plan.
What Testing is Available at Lane Family Practice?
Patients exhibiting COVID-19 symptoms will receive the rapid test that provides results within 15 minutes.

Patients who have been exposed to COVID-19 but do not have symptoms will receive the standard non-rapid test that provides results with 2-3 days.
Antibody testing is available for patients who believe they may have contracted COVID-19 in the past.
To schedule a COVID-19 testing visit, please call ahead for instructions:
Lane Family Practice, 2335 Church Street, 225-654-3607.
Open: Mon - Fri, 7a.m. - 5p.m.
COVID-19 Antibody Testing
Please note: You will have to see a provider before being tested. Call 654-3607 to schedule your appointment.
What is the COVID-19 Antibody Test?
The COVID-19 Antibody Test will determine the presence of antibodies to SARS-CoV-19, the virus that causes COVID-19. This test has a 98.6% accuracy rate.
Who should get a COVID-19 Antibody Test?
It is best for:
those who have experienced COVID-19 signs and symptoms
OR
those who had a known exposure to someone who tested positive for COVID-19
When should I get the COVID-19 Antibody Test?
It is best to wait 14 days after initial symptoms or exposure before being tested for COVID-19 antibodies.
Why should I get a COVID-19 Antibody Test?
The Antibody Test is not required. You should get the Antibody Test if you want to know if you've had the COVID-19 virus, or not.
How is the Antibody Test performed?
A small blood sample will be drawn and sent to LabCorp for analysis.
How long will it take to get my results?
Approximately 2-3 days.
What does a negative test result mean?
A negative test result indicates you have not developed detectable antibodies. While contingent on a variety of factors, this could be due to testing too early, the absence of exposure to the virus, or a weakened immune system because of conditions or treatments that suppress immune function such as chemotherapy or HIV/AIDS.
What does a positive test result mean?
A positive test result indicates you have likely produced an immune response to the SARS-CoV-2 virus. This is not a guarantee you are immune to COVID-19. If you had an infection with another strain of coronavirus, such as the common cold, you could potentially have a positive result as well.
For additional questions, please contact your healthcare provider at Lane Family Practice.

---
Conditions Treated by Family Medicine Doctors
Family medicine practitioners treat a wide range of conditions which may affect any member of the family and any area of the body. Among the most commonly seen ailments by our physicians are:
Allergies/allergic reactions
Asthma
Bronchitis
Burns
Congestion
Cough
Diabetes
Diaper rash
COPD / emphysema
Earache
Eye infections
Fever
Flu symptoms
Gastrointestinal disorders
Insect bites
Itchy skin
Migraines
Nausea
Hypertension
Rashes
Runny nose
Sinus infections
Sore throat
STD testing & treatment
Stomach aches & pains
Urinary tract infections
Wound care
And many more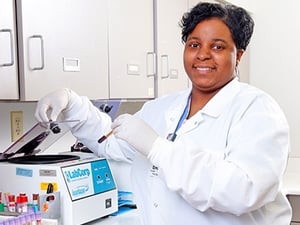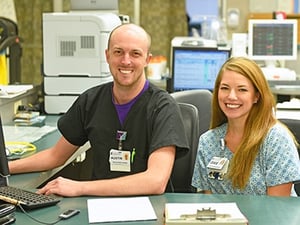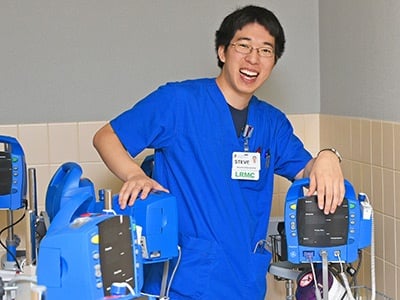 ---
Integrative Family Medicine
As another approach to providing the most effective, thorough care to our patients, some Lane Family Practice physicians utilize an integrative medicine approach that focuses on the patient and their health as a whole, rather than as isolated incidents of illness or disease. These physicians develop a relationship with their patients that offers them a greater understanding of the person, their circumstances, lifestyle, medical history, and overall wellbeing. The result is higher quality, more personalized medical care from a physician that the patient has grown to like and trust! Benefits of integrative medicine include:
Treatment of the whole person versus an isolated condition
Establishing a foundation of health by actively addressing concerns and promoting a healthier lifestyle
Ability to anticipate and prevent health problems before they occur
Greater ease in identifying the underlying causes of conditions
Saving money on healthcare expenses in the long run
---
Osteopathic Manipulative Medicine
Osteopathic Medicine is a holistic approach to healthcare primarily focused on the muscles, joints and spine. Based on the principle that all of the body's systems are interrelated, osteopathic physicians focus on treating the entire patient – not just their symptoms. Osteopathic physicians evaluate how all of your body parts work together in order to prevent or treat specific health issues.
Osteopathic physicians are fully licensed and receive special training to become doctors of osteopathic medicine (DO) rather than traditional doctors of medicine (MD). In the U.S., one in every four medical students are on the path to becoming a doctor of osteopathic medicine, and there are currently more than 114,000 practicing osteopathic physicians nationwide.
The 4 Tenets of Osteopathic Medicine
The body is a unit; the person is a unit of body, mind, and spirit.
The body is capable of self-regulation, self-healing, and health maintenance.
Structure and function are reciprocally interrelated.
Rational treatment is based upon an understanding of the basic principles of body unity, self-regulation, and the interrelationship of structure and function.
Osteopathic Philosophy
Body systems have an interrelated unity → each working with the other to heal in times of illness
Emphasis on understanding the musculoskeletal system and its role in health and disease
Whole person approach to treatment and care
Look beyond symptoms and understand how lifestyle and environmental factors impact your wellbeing
Integrate the patient into their health care process as a partner
Focus on prevention
Education/Training
Distinct branch of medical practice in the US
Doctors of Osteopathic Medicine (DO)
Fully licensed physicians who practice in every medical specialty
4 years medical school
3-8 years of internship, residencies, and fellowships in preparation for licensing and board certification
FAQs
• Hands-on techniques used by osteopathic physicians (DOs) to diagnose, treat and prevent illness or injury
• Techniques: stretching, gentle pressure and resistance that move a patient's muscles and joints
• DOs receive extra training in the musculoskeletal system (muscles, nerves and bones) which provides a keen understanding of how the body's systems are interconnected and how each one affects the others
• OMT can complement and sometimes even replace drugs or surgery
• Ease pain, promote healing, and increase overall mobility
• Treat structural/tissue abnormalities
• Relieve joint restriction and misalignment
• Restore muscle and tissue balance
• Promote overall movement of blood flow throughout the body
• Asthma
• Back pain
• Sinus disorders
• Carpal Tunnel
• Temporomandibular Joint Disorder (TMJ)
• Migraines
• Menstrual Pain
• GERD (heartburn)
• Shoulder pain
YES!
• Infants and children respond well and rapidly to OMT
• Usually not difficult to perform because children do not have years of musculoskeletal tension and fibrosis
• Soreness or other adverse effects rare
• Examples of Pediatric Diseases that can be treated using OMT:
• Cranial birth trauma (difficulty with latch)
• Otitis Media (ear infections)
• Lymphatic and sinus drainage
• Breathing difficulties
• Asthma
• Infection (Pneumonia, RSV)
---
Chronic Care Management at Lane Family Practice
Is Chronic Care Management right for you?
Do you:

Have Medicare?
Live with two or more chronic (ongoing) conditions?
Want help managing your diabetes, blood pressure, or cholesterol?
Need help with weight loss, an exercise program, or quitting smoking?
Need help navigating the healthcare system?

If so, then Chronic Care Management is the program for you!
Chronic Care Management is easy to enroll?
Personalized assistance from a dedicated healthcare team who will work with you to create your care plan and help you meet your health goals

24/7 emergency access to a healthcare professional

Monthly phone check-ins between visits to keep you on track

At least 20 minutes per month of Chronic Care Management services

Help with medication management

To enroll, simply talk to your Lane Family Practice provider about how to sign up!
"At Lane Family Practice, we are passionate about empowering patients with education and resources to best manage their health and healthcare. Our Chronic Care Management Program was established in 2017. We were the first program of its kind in the area and have successfully served hundreds of patients. We know and recognize that a dedicated nurse and physician team decreases emergency room visits, hospitalizations, and readmission rates. I am proud to be part of this amazing team, and I look forward to our working with you."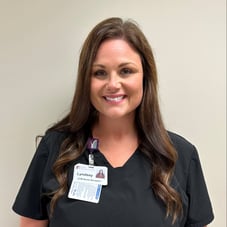 Lyndsey Sagely, RN
Chronic Care Management Nurse Navigator
FAQs
Chronic Care Management is a coordinated care program designed by Medicare to help patients manage their chronic health conditions. The program gives patients care and support between appointments with their primary care physician, in an effort to minimize hospitalizations and emergency room visits.
A chronic condition is an ongoing, long-lasting health condition that, without proper care, can negatively impact an individual's health and quality of life. A few examples of chronic conditions include heart disease, hypertension, diabetes, asthma, and arthritis.
Care coordination involves team members working together to provide a safe and more effective care system by staying in close contact with patients and/or their caregivers. This team-based approach provides an extra layer of support to recognize health concerns early and provide necessary intervention.
Services include:
A dedicated Nurse Navigator

A collaborative plan of care

A monthly phone call to review medication and care plan

Extensive education regarding your Chronic Conditions and medications

Assistance with scheduling appointments, lab tests, and diagnostic testing

Coordination of appointments between specialists and primary care physician

Coordination of home health and medical equipment needs

Assistance with obtaining medication refills

Coordination of care following hospitalization
To be eligible for the Chronic Care Management Program a patient must be a traditional Medicare beneficiary, be a patient at Lane Family Practice, and have two or more chronic conditions that are expected to last at least 12 months or until the end of life. If you are unsure if you qualify for the program, please speak with your primary care provider.
Patients enrolled in a Medicare Advantage program should contact their insurance provider for information regarding specific program benefits provided under their coverage.
Chronic Care Management, as designed by Medicare, is a cost-sharing program, which means it is subject to your annual Medicare deductible and copays. The majority of Medicare patients have secondary insurance providers which often cover the cost of Chronic Care Management copays. It is best to review exactly what your insurance plan covers.
You are able to opt out at any time, there is no long-term commitment.
Need help, have questions, or want more information? Please call our CMM Nurse Navigator at 225-654-3607, ext. 5155.