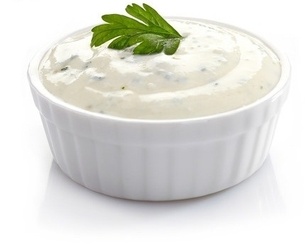 A tasty, low-fat dip that is great with assorted veggies, crackers, and pita chips. Letting it chill overnight will allow the flavors to develop.
Ingredients:
1 1/2 cup plain Greek non-fat yogurt
2 Tbsp olive oil
1 cup reduced fat feta cheese, crumbled
2 cloves garlic, finely chopped
4 tsp Worcestershire sauce
4 tsp lemon juice
1 tsp fresh thyme, chopped
Salt and pepper to taste
Directions:
Mix all ingredients together in a plastic bowl.
Cover and place in the refrigerator for at least 30 minutes.
Remove from refrigerator and mix again.
If desired, add hot sauce to taste and mix again.
Serve with assorted vegetables, crackers, pita chips, etc.