WE ARE HERE FOR YOU
Nothing is more important than your health.
If it's time for your annual check-up, or you just aren't feeling well and need medical attention, give us a call.
To request an appointment, call 225-570-2489.
For Emergencies, please call 911.
----------------------------------------------------------------------------------------------------------------------------------------------------------------------------------------------
Baton Rouge Area General Surgery
Specialized Care for General Surgery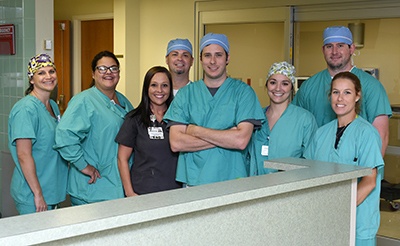 No matter the procedure, the need for surgery can be unsettling. The physicians and nursing staff of Lane Surgery Group recognize this, and in typical Lane fashion, we've done all that we can to make the surgical experience as seamless and comfortable as possible. Not only will you find highly qualified and experienced surgeons at Lane, you'll also find compassionate care.
When you choose to have your procedure performed at Lane, you can expect to be guided every step of the way. It is our goal to ensure that all of your questions are answered and your concerns eased. You'll have many opportunities to speak with nurses and your surgeon in the weeks and days leading up to your procedure, as well as afterward.
At Lane, your health and comfort is our No. 1 priority. Whether your surgery is done on an outpatient basis or requires a hospital stay, you'll find a warm, professional and caring atmosphere. We place great emphasis on the needs of our patients at each and every stage of the process, from pre-op testing and preparation to postoperative care, you'll experience our best.
---
Lane Surgery Group
Lane Surgery Group is a department of Lane Regional Medical Center. It provides a broad range of modern inpatient and outpatient surgeries to meet the needs of our patients, all provided with the caring touch and homelike comforts you've come to expect from Lane.
---
General Surgery Procedures
Anti-reflux surgery and hiatal hernia repair*
Breast cancer and benign diseases of the breast, including sentinel node biopsy

Colon operations for cancer and diverticular disease*
Gastric sleeve weight loss surgery*
Hemorrhoid removal
Lower GI endoscopy (colonoscopy)
Releasing of peritoneal adhesions*
Skin/soft tissue
Small intestine surgery*
Spleen
Stomach surgery*
Surgery of the thyroid and parathyroid*
Upper GI endoscopy (EGD)
*Majority performed using minimally invasive and laparoscopic techniques.
---
Outpatient / Day Surgery at Lane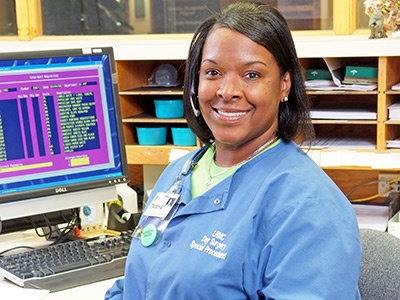 As medical advances allow for shorter and shorter hospital stays, more surgical procedures are being performed in an outpatient setting. Currently, more than half of the surgeries performed at Lane Regional Medical Center are done on an outpatient bases, which we refer to as "day surgery."
Patients are cared for by our pre and postoperative teams in the Day Surgery unit, then continue their recovery in the comfort of their own homes.
If you have any questions regarding day surgery, contact us at (225) 658-4539.
---
What You Need to Know Before Surgery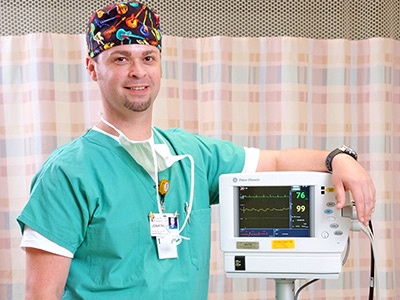 From admission to post-operative care instructions, there is a lot that patients need to understand before undergoing any surgical procedure. For this reason, we have compiled a comprehensive resource to help all patients of Lane Surgery Group better understand what they can expect before, during, and after their procedure. Of course, every patient and every surgery is unique and may require additional or different instructions, but no need to worry. Your surgical team will thoroughly review your own instructions and answer any questions beforehand.
For more information about preparing for your surgery, click here.
---
Weight Loss Surgery
For those who desire to lose the weight and feel they have tried it all, it can seem impossible to find an ally to help you reach your weight loss goals. You've tried diets, exercise, supplements ,and medications and have been disappointed.
If this describes you, it may be time to align yourself with a new team, one that really understands the struggle and can offer a new solution that really works: Bariatric Weight Loss Surgery at Lane Regional Medical Center.
Weight loss surgery can help you to eat less and not feel hungry, resulting in rapid and sustainable weight loss. This is not a quick fix. It is a long-term solution.
SLEEVE GASTRECTOMY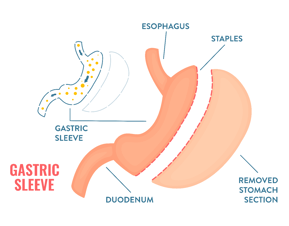 There are several weight loss surgeries available, and it can be difficult to know which is best. Lane offers the Gastric Sleeve, a laparoscopic procedure in which ¾ of the stomach is removed. This procedure limits the amount of food that can be eaten and also reduces hunger by removing the portion of the stomach that sends hunger signals to the brain.
The surgery entails a one-night inpatient hospital stay, but most can return to work in as little as a week after the procedure. The surgery is both safe and highly effective.
Our team customizes your surgery plan to meet your individual needs, including understanding your nutritional and emotional needs as well as helping you achieve and maint
ain an active lifestyle.
From education and evaluation, to surgery and beyond, we promise to provide you with care you can count on every step of the way.
WHAT IS BARIATRIC WEIGHT LOSS SURGERY?
Weight loss (bariatric) surgery is a procedure that makes the stomach smaller so you feel satisfied with less food.
It's for people who are morbidly obese (more than 80 pounds overweight) and have not had success with other weight loss therapies.
For success, candidates need to understand the risks and complications of bariatric surgery and be committed to long-term nutritional and lifestyle changes. This includes big changes in the amount and way foods and fluids are consumed.
WHO IS A CANDIDATE FOR WEIGHT LOSS SURGERY?
You could be a candidate for surgical weight loss if you:
Are more than 100 pounds over your ideal body weight
Have a Body Mass Index (height to weight ratio) of over 40
Have a Body Mass Index of over 35 and are experiencing severe negative health effects, such as high blood pressure or diabetes, related to being severely overweight
Are unable to achieve a healthy body weight for a sustained period of time, even through medically supervised dieting
INSURANCE
Lane Surgery Group accepts most commercial insurance, Medicare, Medicaid, and self-pay. Our team will help you determine your insurance coverage. Please bring your insurance cards with you to your initial consultation.
IS WEIGHT LOSS SURGERY RIGHT FOR YOU?
To discuss your weight loss goals, medical history, and gain a better understanding about weight loss surgery and its risks as well as its benefits, please call Lane Surgery Group at 225-570-2489 to schedule a consultation.
---
General Surgery Videos
---
FREE Stop the Bleed Training
Traumatic injuries are often sudden and unexpected. They can occur due to falls, accidents and intentional violence. The #1 cause of preventable death after injury is uncontrollable bleeding. Learning how to "Stop the Bleed" can help increase the chances of survival following traumatic injury.
Lane Regional Medical Center offers free Stop the Bleed training to teach individuals how to save lives in a bleeding emergency until professional help arrives.
Taught by Dr. Jamie Bohanon, with Lane Surgery Group, this free course teaches basic bleeding control techniques including how to correctly apply pressure, dress a wound, and apply a tourniquet.
For more information call (225) 658-4587.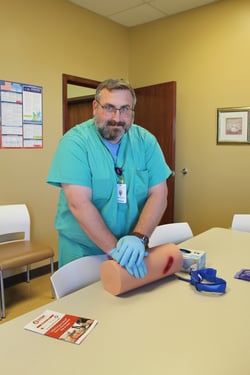 CALL TO SCHEDULE YOUR IN-OFFICE OR TELE-MEDICINE APPOINTMENT TODAY.