WE ARE HERE FOR YOU
Nothing is more important than your health.
If it's time for your annual check-up, or you just aren't feeling well and need medical attention, give us a call.
To request an appointment, call 225-570-2489.
For Emergencies, please call 911.
----------------------------------------------------------------------------------------------------------------------------------------------------------------------------------------------
Baton Rouge Area General Surgery
Specialized Care for General Surgery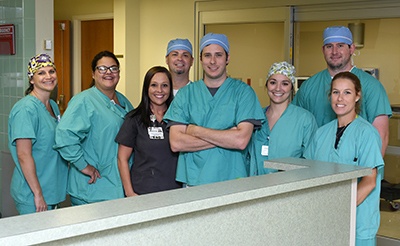 No matter the procedure, the need for surgery can be unsettling. The physicians and nursing staff of Lane Surgery Group recognize this, and in typical Lane fashion, we've done all that we can to make the surgical experience as seamless and comfortable as possible. Not only will you find highly qualified and experienced surgeons at Lane, you'll also find compassionate care.
When you choose to have your procedure performed at Lane, you can expect to be guided every step of the way. It is our goal to ensure that all of your questions are answered and your concerns eased. You'll have many opportunities to speak with nurses and your surgeon in the weeks and days leading up to your procedure, as well as afterward.
At Lane, your health and comfort is our No. 1 priority. Whether your surgery is done on an outpatient basis or requires a hospital stay, you'll find a warm, professional and caring atmosphere. We place great emphasis on the needs of our patients at each and every stage of the process, from pre-op testing and preparation to postoperative care, you'll experience our best.
---
Lane Surgery Group
Lane Surgery Group is a department of Lane Regional Medical Center. It provides a broad range of modern inpatient and outpatient surgeries to meet the needs of our patients, all provided with the caring touch and homelike comforts you've come to expect from Lane.
---
General Surgery Procedures
Anti-reflux surgery and hiatal hernia repair*
Breast cancer and benign diseases of the breast, including sentinel node biopsy

Colon operations for cancer and diverticular disease*
Hemorrhoid removal
Lower GI endoscopy (colonoscopy)
Releasing of peritoneal adhesions*
Skin/soft tissue
Small intestine surgery*
Spleen
Stomach surgery*
Surgery of the thyroid and parathyroid*
Upper GI endoscopy (EGD)
*Majority performed using minimally invasive and laparoscopic techniques.
---
Outpatient / Day Surgery at Lane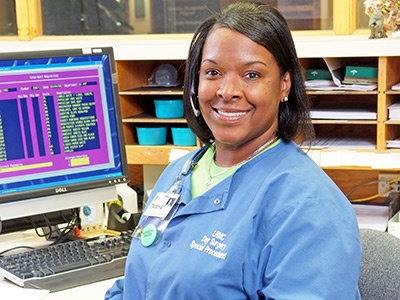 As medical advances allow for shorter and shorter hospital stays, more surgical procedures are being performed in an outpatient setting. Currently, more than half of the surgeries performed at Lane Regional Medical Center are done on an outpatient bases, which we refer to as "day surgery."
Patients are cared for by our pre and postoperative teams in the Day Surgery unit, then continue their recovery in the comfort of their own homes.
If you have any questions regarding day surgery, contact us at (225) 658-4539.
---
What You Need to Know Before Surgery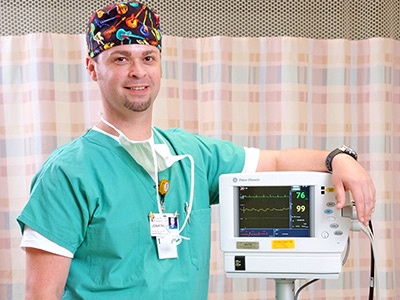 From admission to post-operative care instructions, there is a lot that patients need to understand before undergoing any surgical procedure. For this reason, we have compiled a comprehensive resource to help all patients of Lane Surgery Group better understand what they can expect before, during, and after their procedure. Of course, every patient and every surgery is unique and may require additional or different instructions, but no need to worry. Your surgical team will thoroughly review your own instructions and answer any questions beforehand.
For more information about preparing for your surgery, click here.
---
General Surgery Videos
---
FREE Stop the Bleed Training
Traumatic injuries are often sudden and unexpected. They can occur due to falls, accidents and intentional violence. The #1 cause of preventable death after injury is uncontrollable bleeding. Learning how to "Stop the Bleed" can help increase the chances of survival following traumatic injury.
Lane Regional Medical Center offers free Stop the Bleed training to teach individuals how to save lives in a bleeding emergency until professional help arrives.
Taught by Dr. Jamie Bohanon, with Lane Surgery Group, this free course teaches basic bleeding control techniques including how to correctly apply pressure, dress a wound, and apply a tourniquet.
For more information call (225) 658-4587.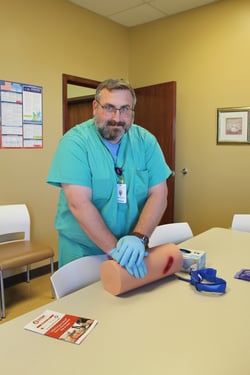 ---
Safety Precautions in Place for Lane Clinics
There is nothing more important than your health. Please know we are following state guidelines and taking every precaution when you come into a Lane clinic.
At all Lane clinics, we are committed to providing you safe, convenient and effective care. We encourage you to seek the healthcare services you may have been postponing.
Here a few EXTRA precautions we have in place for your safety, and the safety of those around you:
Masks – Everyone is required to wear a mask when entering the clinic at this time, including patients, staff members, and providers. Please bring your mask with you when you come.
Screening – All patients will be screened for COVID-19 symptoms by phone prior to their appointment and again upon arrival. Staff members continue to be screened before work each day, wash their hands before and after every patient interaction, and wear Personal Protective Equipment (PPE).
Disinfecting – We continue to disinfect the clinic throughout the day, especially in between patients. A deep cleaning of the entire clinic is done every evening.
Social Distancing – Patients have the choice to wait inside the waiting room or in their vehicle. Waiting rooms are arranged to maximize social distancing with designated sick and well seating sections. Only well patients are allowed in common waiting areas for lab and x-ray. Sick patients will have labs drawn in their exam room, and/or will wait in their exam room until it's time to be escorted to and from imaging for x-rays.
Visitors – Patients are allowed to bring one visitor.
Appointments – All Lane clinics are seeing patients in person. Tele-medicine appointments are also available from the comfort of your home.
CALL TO SCHEDULE YOUR IN-OFFICE OR TELE-MEDICINE APPOINTMENT TODAY.