Podiatry
Dr. Kyle Lindow, a board-certified Podiatrist, works one-on-one with patients to help them back on their feet as quickly as possible. Building your treatment path starts with a careful and diligent approach to discovering the source of your pain. .
TREATMENTS PROVIDED BY A PODIATRIST?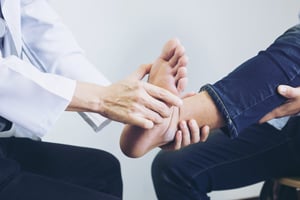 Podiatrists are health care professionals trained to diagnose, prevent and treat ailments of the feet and lower limbs to help patients remain
At an initial consultation, a podiatrist will examine your full medical history and perform a basic test to inspect your feet. The podiatrist may also analyze your gait and lower leg joints. Following the exam, your podiatrist will discuss any concerns they may have about your health, formulate a diagnosis, and share the best treatment plan for you. active, and relieve pain.
In most cases, minor conditions can be treated on the spot, including corns, hard skin, calluses and more. Consultations typically last about 30 to 60 minutes and are completely painless.
---
WHEN SHOULD I VISIT A PODIATRIST?
You may want to visit a podiatrist if you are experiencing pain in your feet, cracks or cuts in the skin, thickened or discolored toenails, warts,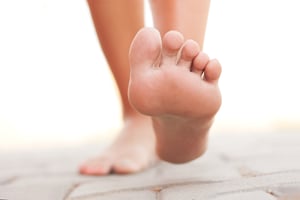 peeling, or any other foot related problems. A podiatrist may offer you orthotics or other treatment devices to help relieve arch or heel pain.
Even if your feet are currently healthy, a visit to the podiatrist can prove to be beneficial. A single session of podiatry may result in the removal of hard skin, toenail clipping, and more. A podiatrist can offer you essential foot health care and tips to help you ensure you're treating your feet properly.
Podiatrists are also trained to treat complex foot problems, including preventing, diagnosing and treating injuries related to exercise or genetics.
---