WE ARE HERE FOR YOU
Nothing is more important than your health.
if it's time for your annual check-up, or you just aren't feeling well and need medical attention, give us a call.
In-office and Tele-medicine appointments are available.
To request an appointment, call 225-570-2618.
For Emergencies, please call 911.
----------------------------------------------------------------------------------------------------------------------------------------------------------------------------------------------
FASTLane After Hours Walk-in Clinic is offering both COVID-19 Testing and COVID-19 Antibody Testing.
Prior to using our services for treatment of COVID-19 symptoms or exposure, please note:
1. You will see a provider and your insurance will be charged for the provider visit.

2. Most insurance companies are covering 100% of the cost for COVID-19 treatment and testing. However, some insurance companies, including BCBS, have not covered the rapid COVID- 19 test at 100%. You are responsible for understanding how your treatment will be covered by your health plan.
Patients exhibiting COVID-19 symptoms will receive the rapid test that provides results within 24 hours.

Patients who have been exposed to COVID-19 but do not have symptoms will receive the standard non-rapid test that provides results with 2-3 days.
Antibody testing is available for patients who believe they may have contracted COVID-19 in the past.
3. The cash charge and insurance charge for each test will be different. The cash price for rapid COVID testing is $210. The cash price for non-rapid COVID testing is $100. The cash price for antibody testing is $100. The insurance price will vary depending on what health plan you use. You are responsible for your health plan's co-pays and/or deductibles for the provider visit and testing.
To schedule a COVID-19 testing visit, please call ahead for instructions:
FastLane Urgent Care Walk-in Clinic, 19900 Old Scenic Highway, 225-570-2618.
Open: Mon - Fri, 7a.m. - 8p.m.; Sat & Sun, 9am. - 6p.m.
COVID-19 Antibody Testing
Please note: You will have to see a provider before being tested.
What is the COVID-19 Antibody Test?
The COVID-19 Antibody Test will determine the presence of antibodies to SARS-CoV-19, the virus that causes COVID-19. This test has a 98.6% accuracy rate.
Who should get a COVID-19 Antibody Test?
It is best for:
those who have experienced COVID-19 signs and symptoms
OR
those who had a known exposure to someone who tested positive for COVID-19
When should I get the COVID-19 Antibody Test?
It is best to wait 14 days after initial symptoms or exposure before being tested for COVID-19 antibodies.
Why should I get a COVID-19 Antibody Test?
The Antibody Test is not required. You should get the Antibody Test if you want to know if you've had the COVID-19 virus, or not.
How is the Antibody Test performed?
A small blood sample will be drawn and sent to LabCorp for analysis.
How long will it take to get my results?
Approximately 2-3 days.
What does a negative test result mean?
A negative test result indicates you have not developed detectable antibodies. While contingent on a variety of factors, this could be due to testing too early, the absence of exposure to the virus, or a weakened immune system because of conditions or treatments that suppress immune function such as chemotherapy or HIV/AIDS.
What does a positive test result mean?
A positive test result indicates you have likely produced an immune response to the SARS-CoV-2 virus. This is not a guarantee you are immune to COVID-19. If you had an infection with another strain of coronavirus, such as the common cold, you could potentially have a positive result as well.
For additional questions, please contact your healthcare provider at FASTLane.
-----------------------------------------------------------------------------------------------------------------------------------------------------------------------------------------------------------
Safety Precautions in Place for Lane Clinics
There is nothing more important than your health. Please know we are following state guidelines and taking every precaution when you come into a Lane clinic.
At all Lane clinics, we are committed to providing you safe, convenient and effective care. We encourage you to seek the healthcare services you may have been postponing.
Here a few EXTRA precautions we have in place for your safety, and the safety of those around you:
Masks – Everyone is required to wear a mask when entering the clinic at this time, including patients, staff members, and providers. Please bring your mask with you when you come.
Screening – All patients will be screened for COVID-19 symptoms by phone prior to their appointment and again upon arrival. Staff members continue to be screened before work each day, wash their hands before and after every patient interaction, and wear Personal Protective Equipment (PPE).
Disinfecting – We continue to disinfect the clinic throughout the day, especially in between patients. A deep cleaning of the entire clinic is done every evening.
Social Distancing – Patients have the choice to wait inside the waiting room or in their vehicle. Waiting rooms are arranged to maximize social distancing with designated sick and well seating sections. Only well patients are allowed in common waiting areas for lab and x-ray. Sick patients will have labs drawn in their exam room, and/or will wait in their exam room until it's time to be escorted to and from imaging for x-rays.
Visitors – Patients are allowed to bring one visitor.
Appointments – All Lane clinics are seeing patients in person. Tele-medicine appointments are also available from the comfort of your home.
CALL TO SCHEDULE YOUR IN-OFFICE OR TELE-MEDICINE APPOINTMENT TODAY.
_________________________________________________
Baton Rouge Area Urgent Care
For Quality Medical Care, Get Into the FASTLane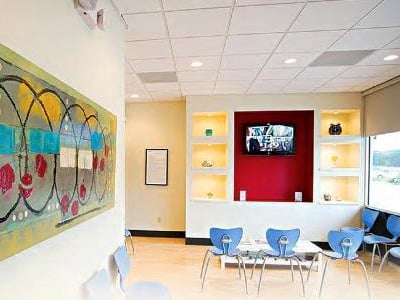 Sore throat, cough, fever – all things with the potential to sideline you and leave you feeling pretty crummy. Yet, few of these ever require a visit to the emergency room, and when symptoms hit after hours or over the weekend, it can mean hours or even days of misery. Fortunately, FASTLane Clinic is available to treat your ailments every single day of the week, with weekday hours starting at 9:00 a.m. and going until 8:00 p.m. No matter your work schedule or what time you have to pick up the kids from school, our medical team will be there, ready to help with whatever ails you, including a cold, a sore throat, or even the flu.
---
FASTLane After Hours Urgent Care
The care provided at FASTLane isn't just fast. It's thorough, compassionate, and personalized. When you come to us for your urgent care needs, you can expect benefits such as:
Walk-ins welcome
No appointment necessary
Treatment for ages 4 months and up
Friendly, personalized care that puts you first
Staffed by medical professionals from Lane Regional Medical Center
Quick in and out
On site X-ray and laboratory services
Convenient hours (Mon-Fri, 9AM-8PM; Sat-Sun, 9AM-6PM)
---
Urgent Care Medical Services
At FASTLane, we treat all manner of minor injuries and general illnesses that need attention quickly but are not serious enough to warrant a trip to the emergency room. You can come to our facility to receive treatment for any of the following:
Allergies/allergic reactions
Asthma
Bronchitis
Burns
Congestion
Cough
Diabetes
Diaper rash
COPD/emphysema
Earache
Eye infections
Fever
Flu symptoms
Insect bites
Itchy skin
Migraines
Nausea
Rashes
Runny nose
Sinus infections
Sore throat
STD testing and treatment
Stomachaches and pains
Urinary tract infections
---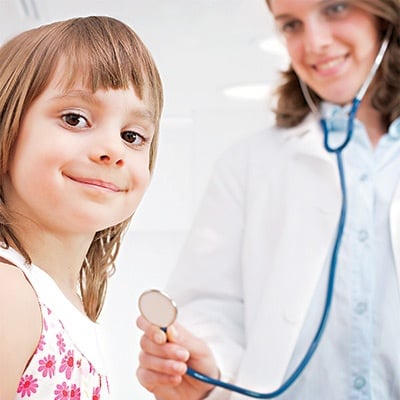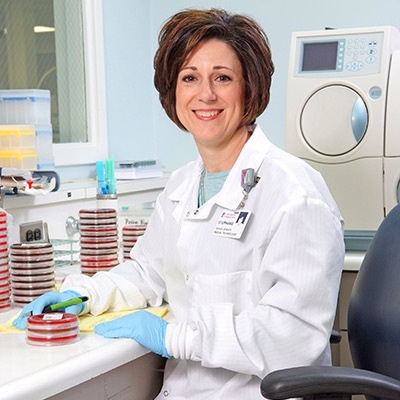 ---

Occupational Medicine in Zachary
In addition to eScreen, FASTLane now has the capability to perform collections through FormFox. FormFox is a free ordering service that allows employers to order drug tests, breath alcohol tests, and DOT physical exams online for their employees.
Contact Liz Pardi Sagely to get set up with FormFox today! 225-270-5821.
Dedicated hours for Occupational Medicine Services Only: (Mon-Fri, 7AM-9AM)
Whether it's a physical, drug testing, or treating an on-the-job injury, FASTLane offers the services employers need to keep their employees healthy and safe. The occupational medicine services offered by our team include, but are not limited to:
Audiograms
Breath alcohol testing
DISA breath alcohol testing
DISA drug tests
DISA hair collections
DISA oral fluid collections
DOT drug tests
DOT physicals
Drug screen collections for Quest, CRL, Alere, Medtox, etc.
eScreen drug tests
Fit for duty physicals
FormFox ordering
Lift tests
Nicotine testing (onsite)
Pre-employment physicals
Pulmonary function tests
Respirator fit testing
Vision tests and color vision screenings
Workers' compensation injury treatment
---
Urgent Care Videos