Baton Rouge Area Occupational Medicine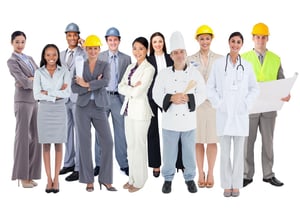 Lane's goal is to help area employers with screening and testing services for pre-employment as well as a continuum of care for employees injured on the job.
From caring for your employee following an injury to return to work documentation and clearance, our experienced team works with your business to ensure optimal outcomes.
---
Occupational Medicine Services for Employers

In addition to eScreen, FASTLane now has the capability to perform collections through FormFox. FormFox is a free ordering service that allows employers to order drug tests, breath alcohol tests, and DOT physical exams online for their employees.
Contact Lane Workforce Wellness to get set up with FormFox today! 225-658-4465
Whether it's a physical, drug testing, or treating an on-the-job injury, FASTLane offers the services employers need to keep their employees healthy and safe. The occupational medicine services offered by our team include, but are not limited to:
Occupational Medicine Services at FASTLane
A1C and Accu-chek Tests

Audiograms with Soundproof Booth

Breath Alcohol Tests

Depth Perception and Color Vision Tests

DISA Breath Alcohol Tests

DISA Drug Tests

DOT and NON-DOT Drug Tests

DOT and NON-DOT Physicals

Drug Screen Collections for Quest, CRL, Alere, Medtox, etc.

eScreen and Formfox Preferred Collection Site

Fit for Duty Physicals

Hair and Oral Fluid Tests

Hepatitis B Vaccinations and Titers

Lift Tests

Pre/Post Employment Physicals

Pulmonary Function Tests

Respirator Fit Testing

TB Tests

Worker's Compensation Injury Treatments
On Site Services at Your Place of Business
Audiograms

Biometric Screenings (BCBS preferred provider)
Cotinine Nicotine Tests
Flu, Hepatitis B and tDap Vaccines
Pulmonary Function Tests
Random Drug and Alcohol Tests
Respirator Fit Tests
PSA Blood Draw Tests
TB Tests
---
Lane Workforce Wellness
Providing Healthcare Solutions to Local Employers
Lane Workforce Wellness is a FREE occupational health and wellness program designed to work hand-in-hand with local employers. It assists with controlling workers' compensation and general healthcare costs. Enrollment is free and entitles employers to benefits, such as:
Return to Work Services
Prompt Management and communication of injury and injured worker to provide all parties with the information needed to accelerate the return-to-work process.
Assistance in eliminating workers' compensation fraud and abuse.
Benefits
Lower workers' compensation premiums and injury costs.
Decrease lost work time and wages.