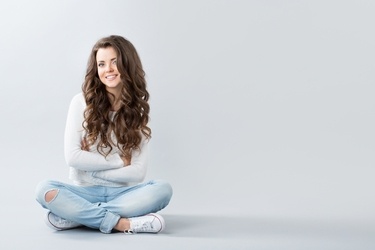 From the moment we are born, milestones in our lives are largely influenced by doctors. From vaccinations to braces in middle school, a physician is there. For women of childbearing age, the relationship with their OB physician becomes exceptionally important. Those who are pregnant or plan to be at any time in their future must weigh heavily one of the most critical decisions they can make: Who will they trust at this most momentous time of life to oversee a healthy transition from pregnancy to motherhood?
There is no shortage of obstetricians and labor and delivery options available for women in the Zachary, Central, Clinton, St. Francisville and Greater Baton Rouge region. In fact, there are so many that it can become overwhelming. When narrowing down such a large playing field, there are a few factors that should bear some influence. One must consider an OB's demeanor and bedside manner, as well as their education, experience and hospital affiliation. In all, there is much to consider. Taking these points in mind, we've developed three main reasons women in the Greater Baton Rouge region should choose an OB at Lane.
Experience – Lane Regional Medical Center is teamed with best OB/GYNs in the region to bring women the highest quality care there is to offer. Our relationship with the physicians at Bayou Regional Women's Clinic means that patients who come to Lane have decades of combined obstetric and gynecological experience from Doctors Joshua Best, Keith Elbourne and Nikki Gautreaux.
All from South Louisiana, these experienced physicians each completed their degrees at LSU and are Board Certified in obstetrics and gynecology. Their areas of expertise range from routine gynecological and obstetric care to high risk pregnancies, abnormal menstrual bleeding and minimally invasive laparoscopic surgical techniques.
Location – If your OB is not relatively close to where you live and work, it is not only inconvenient, but problematic as well. Especially for women who are expecting, visits to the OB can quickly stack up, particularly toward the end of pregnancy. For those who are considered high-risk or who face unexpected complications, having their physician close by can quickly go from convenient to life-saving. For women in the Zachary, Central, Clinton and St. Francisville region, there is no more convenient location than Lane.
Baby Lane – The doctors at Bayou Regional Women's Clinic are now part of the Lane Regional Medical Center team and perform deliveries at Baby Lane, our labor and delivery unit. With home-like surroundings, the ultimate goal of Baby Lane is to allow new parents and families time to bond and celebrate the birth of their baby in a warm and welcoming environment, while also having immediate access to state-of-the-art technology and a skilled and dedicated nursing staff.
When it comes to the most important milestone of your life, make sure you have the right physician by your side. To learn more about the OBs at Bayou Regional Women's Clinic or the Baby Lane labor & delivery unit, click the image below and download our complete guide. If you have questions or are ready to schedule your appointment, please call us at (225) 658-1303.