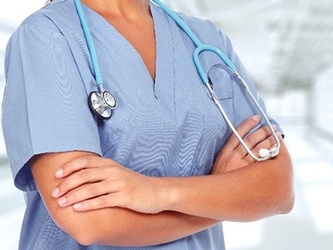 There are few milestones as exciting, nerve-racking, or rewarding as finally beginning the new career that you've worked so hard for. As a new nurse, you've invested hours upon hours into study and practice in order to make yourself the very best, the most qualified, and the most deserving of such a noble profession. Yet, you may feel panic in this moment. Will you be able to find the job you've been dreaming of all this time? Will you like your co-workers? Will it be rewarding?
The questions swirl in your mind, and your concern is founded. It can be difficult to find all those things all in one place. However, it is with great confidence that we say Lane Regional Medical Center (LRMC) can help you answer, "Yes!" We know that finding such a place is possible, even for nurses who are brand new to the field. That's because, according to our very own nurses, Lane is that place.
Lane employs nurses from a range of specialties with varying levels of educational background. Some have been with us for decades while others are just starting out, but no matter how long their time with us, all of our nurses are finding plenty to love at Lane:
Respect – Nurses are frontline caregivers. They know the intricacies of each patient and their health like no other. They are our most valuable asset, a fact that we pride ourselves on recognizing. At Lane, a nurse's voice is always heard and their opinion respected. In any facet that impacts our patients or our nurses directly, LRMC relies on the input and guidance of our nursing staff.
Education – Lane offers resources for those who wish to continue to grow in their nursing career. Continuing education and professional development are greatly encouraged and supported, as we recognize that this benefits not only our individual nurses, but our team and hospital as a whole.
Professional Fulfillment – Lane Regional Medical Center was the first hospital in Louisiana to be awarded a Pathway to Excellence designation from the American Nurse Credentialing Center. Our focus is to provide a positive, vibrant work environment where nurses can enjoy strong levels of respect and comradery while also delivering exceptional patient care. There is no element of professional satisfaction left untouched, and if any is ever found to be wanting, it is our very own team members who will help us improve.
If you are just beginning your journey along this incredibly challenging and rewarding career path, know that not all hospitals are created equal. Nurses are needed everywhere, but what a nurse needs for him or herself can be harder to find. Join one of the few teams that can boast it all – personal and professional fulfillment, respect among colleagues, continuing education opportunities, competitive pay, and robust benefits. Click here to browse all of our current openings, or click the image below to download our complete Nurse Recruitment Guide with all the details you'll want to know. We are regularly expanding our amazing team. We hope you'll be next to join our team!