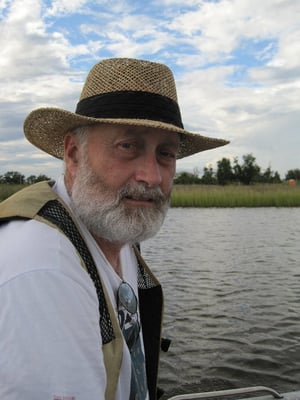 In the heart of Baton Rouge, a beacon of hope shines bright for those grappling with wounds that refuse to heal. The Lane Wound Care and Hyperbaric Oxygen Therapy Center is a haven for patients seeking solace from the grip of persistent wounds, where the dedicated staff work tirelessly to transform lives. One such story is that of Mr. Lyle Brown, a resilient individual whose journey exemplifies the impact of cutting-edge medical care and compassionate support.
Compassionate Wound Care
Lyle's experience at Lane Wound Care began several years ago, driven by a complex medical history marked by diabetes-related complications. With a calm and friendly demeanor, Lyle recounted his journey through a candid interview, shedding light on the transformative care he received. "It's like a family there. You're not just a patient; you're part of their family," Lyle said, reflecting on the warm atmosphere that greeted him at Lane Wound Care. From the clerical staff to the medical professionals, he felt an unwavering sense of belonging and care.
Hyperbaric Oxygen Therapy for Diabetic Wounds
Lyle's journey was intricately intertwined with his diabetes diagnosis. Over the years, he faced a series of challenges, including the amputation of two toes on his left foot due to complications from diabetes. He vividly recalled the turning point when a home health nurse recommended that he see Dr. Trahan at Lane Wound Care. His condition was deteriorating, and he sought an effective solution for a non-healing wound.
Through a combination of wound care and hyperbaric oxygen therapy, Lyle found relief and healing. Hyperbaric oxygen therapy involves breathing pure oxygen in a pressurized chamber,
stimulating the body's natural healing processes. Lyle attested to the professionalism and competence of the staff, from Dr. Trahan to the nursing team. They became his steadfast allies
on the path to recovery.
Complications from Charcot Syndrome
Lyle's story took an unexpected turn when he developed Charcot syndrome, a condition causing bones in his foot to collapse due to diabetes-related complications. Despite the challenges, Lyle found solace in the unwavering support of his medical team. "They tell you the truth, even if it's a hard truth," he shared. After thorough consultation, it was decided that amputation of his right foot was the best course of action.
Lyle's testimony speaks volumes about the quality of care he received at Lane Wound Care. He recounted how the team's thoughtfulness extended beyond medical treatment. Nurses like Susan, who brought him kolaches in the morning during his hospital stays, showcased the center's commitment to compassionate care and holistic healing.
His voice filled with gratitude, Lyle shared his message to others facing similar challenges: "If you want to get healed, I would definitely suggest Lane Wound Care."
Today, Lyle's journey continues, marked by resilience, strength, and the transformative power of medical expertise. His story is a testament to the transformative impact of Lane Wound Care
and Hyperbaric Oxygen Therapy Center, where compassionate care meets cutting-edge technology to heal both wounds and hearts. As Lyle embarks on the next chapter of his life, he remains a beacon of hope and inspiration to others who seek healing, promising them a supportive family at Lane Wound Care and a future marked by renewed well-being.