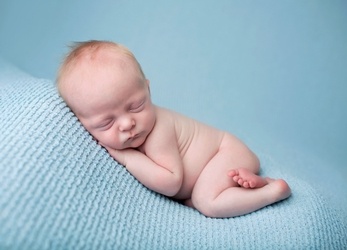 Pregnancy can be an exciting time of anticipation and preparation. It can also be overwhelming and stressful, particularly for parents who are navigating this momentous life event for the very first time. The unknown is always a little unsettling, but when the unknown surrounds caring for your brand new baby, you'll do anything possible to answer your questions and put your mind at ease.
Transitioning from pregnancy to motherhood should be a happy time of bonding. That's why Lane Regional Medical Centerdoes all that we can to help parents-to-be put their concerns aside with our Baby Care Basics classes. When the "what ifs" are no longer a concern, you can focus on what truly matters – taking care of your new baby.
When you attend a class at Lane, you'll learn everything you need to know in each of the following areas from qualified healthcare professionals:
Pregnancy and Labor
The anticipation of labor can leave moms-to-be trying to interpret every potential sign. During Baby Care Basics, you will not only learn the changes that occur in each phase of pregnancy, but you will also learn the differentiating factors between true and false labor.
Concerned about the process of labor and delivery? Your instructor will also offer educational insight on what to expect after arriving at the hospital, the stages of labor, and the option of an epidural.
Newborn Care
We understand that you want every element of your baby's care to be the best possible. Our Lane staff works hard to provide this care while also passing the knowledge along to new parents. Class attendees get a head start on some of this information, including diapering, bathing, swaddling, and caring for the umbilical cord stump.
Feeding Your Baby
Today, the debate over breast versus bottle may be at its highest level ever. You have likely already heard that the American Academy of Pediatrics recommends breastfeeding for the first six months, and while this is true, we recognize that there is no one-size-fits-all approach to feeding your newborn. During Baby Care Basics, you'll learn all the details you should know about feeding your new baby, whether by bottle or breast. Specifics will include proper latch, how to tell if your baby is getting enough milk, bottle warming, and milk storage, among others.
We know that in the midst of your excitement for your new baby's arrival, there are also a lot of questions. In just one class, we strive to address all of your most common concerns and stress the most important points from pregnancy to labor to infant care, so you can fully enjoy this most precious of life's moments. Click here to find and register for any of our upcoming Pregnancy Workshop and Baby Care Basics classes.
Looking for an OB/GYN in the Zachary region? Schedule an appointment with one of the experienced physicians at Bayou Regional Women's Clinic, and discover why so many women entrust our team with their health.
6550 Main Street, Suite 2000
Zachary, LA 70791
(225) 658-1303