Foot and ankle pain is frustrating! It stops you from doing what you love. It keeps you up at night. And, in some cases, it makes getting out of bed each morning a little bit more difficult. When you are suffering through your foot and ankle pain, you want relief!
Join local podiatrist Dr. Kyle Lindow for a unique glimpse into the causes of ankle and foot pain, the treatment options that are available, and why getting care is crucial to your overall health.
Thursday, January 31
12:00 pm – 1:00 pm
Lane Regional Medical Center
Staff Development Classroom
Bring your lunch. Drinks will be provided.
Registration required. Call 225-658-4587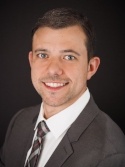 Dr. Kyle Lindow, Podiatrist