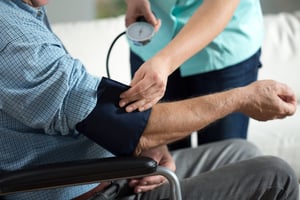 The field of occupational medicine (OccMed) exists to keep people in the workforce safe from work-related injuries and illnesses by providing aid through prevention services and treatment. These employer-paid healthcare services may include everything from drug screenings to examinations for workers' compensation claims. There are many physicians and medical facilities which participate in OccMed services. However, recent years have seen a growing trend of employers who use urgent care facilities as their primary source for such care.
Why Use Urgent Care for OccMed?
The combination of urgent care and occupational medicine is a natural fit that is beneficial to both the clinic and the employer, hence the rise in popularity of these arrangements. Urgent care facilities provide all of the basic services that employers will require, including lab work, x-ray, and care for injuries such as burns, broken bones, cuts, and more. Furthermore, these clinics also tend to be able to see and care for employees quickly, as their busiest times are often after normal working hours.
Categories of Occupational Medicine
OccMed falls into one of two main categories: worker's compensation and employer-paid services. In either case, proper care can almost always be sought within an urgent care facility. Here are the distinctions between these two categories:
Worker's Compensation
Cases involving worker's compensation claims account for about 90 percent of OccMed visits. These are injuries or illnesses that occur on the job or as a direct result of the job. services provided by occupational medicine physicians. The most common reasons for worker's compensation claims include:
Overexertion
Falls (either on the same level or to a lower level)
Bodily reaction (injuries that result from bending, twisting, slipping without falling, etc.)
Being struck by or against an object
Highway accidents
Machinery accidents
Employer-Paid Services
Employer-paid services are all other health services provided by an employer which are not related to worker's compensation cases. These services can include:
Pre-employment physicals / exams
Drug screenings
Annual wellness exams
Flu shots
Preventative screenings
As an employer, it is your obligation to take the steps necessary to ensure the safety of your employees, as well as protect the interests of your organization. Proper medical care will not only help prevent the occurrence of injury or illness, it will also help employees return to health and their regular duties far more quickly.
To learn more about how your company may benefit from OccMed services through an urgent care facility, contact FASTLane by clicking below.