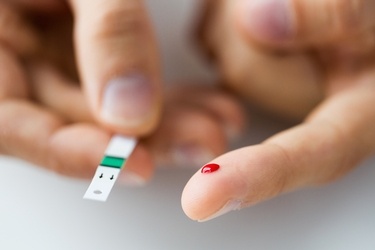 A diagnosis of diabetes is overwhelming. It is also increasingly common. According to the American Diabetes Association, over nine percent of the population lived with some form of the disease as of 2012, and it is presumable that those numbers have continued to rise. With each new diagnosis comes a new patient with a new set of challenges, questions, and fears. Fortunately, diabetes is largely manageable, but understanding just how to keep it in check is a huge learning experience for patients.
Regardless of the exact type, diabetes generally means a lifestyle overhaul. This can include dependence on medication, exercise, and proper diet. Attempting to navigate such a major change without guidance can lead to missteps and complications. In order to live a full and healthy life while also managing diabetes, patients will need additional resources, which is precisely what Lane Regional Medical Center offers through our Diabetes Management Program.
What is the Diabetes Management Program?
Whatever your diagnosis – Type 1, Type 2, gestational, or glucose intolerance – the professionals at Lane can help you keep your journey on course. A recipient of the American Diabetes Association's Education Recognition Certificate, our program has been guaranteed to meet national standards set forth by the National Diabetes Advisory Board.
Whether your diagnosis was 20 years ago or just last week, our team of professionals can help you make the most of available education and resources through a 3-step process:
Initial Assessment –

During this one-on-one session, you'll learn specifics about your condition and work through an individualized plan that includes meal planning and other aspects of medical management.
Group Class –

Following your initial assessment, you'll participate in group sessions with other patients who are in similar situations. Together, you'll delve further into coping with diabetes and healthy lifestyle changes.
Follow-up Consultations –

Education doesn't just stop after classes are complete. We encourage follow-up consultations, as we realize that we are most successful through long-term help. Follow-up calls are typically made at 3, 6, and 12 months and are available as needed with one of our registered dieticians, registered nurses, or certified diabetes educators.
To learn more about the advantages of participating in our Diabetes Management Program, click here, where you can discover more information including cost and how to get started. Diabetes may feel overwhelming, but it doesn't have to be that way. With the right team on your side, you can learn how to manage your condition and maintain both your health and vitality.
Sherri Brady, RN, CPE, CDE
Diabetes Nurse Educator
(225) 658-4583