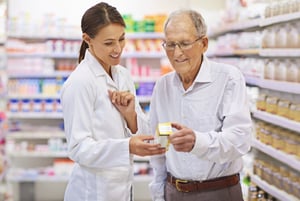 If you are sick, recovering from an injury or illness, or have a chronic condition, your pharmacist can help you healthily recover and manage your needs through medication. While your doctor will prescribe the medicine that you need, your pharmacist is a great resource for helping you administer them correctly, effectively, and safely. This is especially true if you have multiple physicians for different healthcare needs. If you are taking multiple medications, whether routinely or temporarily, you need to understand how they interact. Here are a few helpful questions you should always ask your pharmacist to ensure that your medications are not only working how they should, but also that they are being taken safely.
What Does This Medication Do?
Every medication has an intended and expected result. These medications are designed to be implemented to treat specific illnesses, ailments, symptoms, and conditions. However, they all do this in different ways. This is why it's important to be informed about how your specific medication will perform, and also how it can affect your overall health.
What if I'm Also Taking Other Prescriptions, Herbal, or Alternative Medications?
Over-the-counter medications like ibuprofen, supplements, vitamins, and other medicinal consumables can interact differently with your prescribed medications, potentially causing complications. It is important to consult with your pharmacist to let them know what other types of medication, therapies, or treatments you are receiving. This information allows them to make any necessary adjustments to new medications.
What Happens if I Forget to Take This Medication on Time?
Some medications require a fairly strict dosage schedule, while others have more of a grace period. When you pick up your prescription your pharmacist will go over the details with you and also provide instructions about ingesting your new medication. You may need to take it with food, at a certain time of the day, or while avoiding other medications. If you are unsure about how or when you should be taking your medication, consult your pharmacist or doctor's office immediately.
Your physician and pharmacist are two critical resources in your continued health. The expert staff at Lane Pharmacy in Zachary, Louisiana is here to help with any of your questions, concerns, or needs.