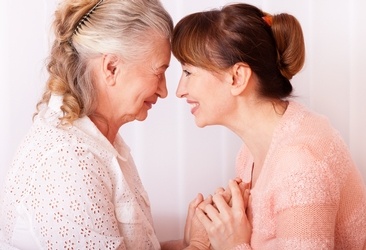 When you have a loved one who is homebound due to injury or illness, even the simplest of tasks can require thoughtful logistical planning. You may have to arrange for someone to come by and stay with them in your absence, or perhaps you rely on others to take care of things for you while they're out. In any case, when your free time is no longer free, and your schedule so uncertain, it can be a source of immense stress.
Extensiveness of Caregiver Stress
Caregiving is an exceptionally difficult job and one that has shown to impact both the physical and mental health of those who undertake it. Consider the following statistics, and the burden on caregivers becomes abundantly clear:
72% of caregivers do not go to the doctor as often as they should
63% of caregivers have worse eating habits than non-caregivers
58% of caregivers report worsening exercise habits since their caregiving responsibilities began
The immune systems of family caregivers of dementia patients have been shown to be negatively impacted for up to three years after caregiving ends
40 to 70% of caregivers exhibit symptoms of depression, with 25 – 50% of these meeting diagnostic criteria of major depression
Seeing a loved one struggle with their health and independence is incredibly difficult, but when it is also up to you to provide for their every need, it can quickly become overwhelming. Although it is not uncommon to experience feelings of guilt when leaving your loved one in the care of someone else, doing so can have significant, positive impacts on your own health and wellbeing.
How Home Health Lessens Caregiver Stress
Home health professionals include nurses, therapists, aides, and more. These individuals devote their careers to providing compassionate care to patients during some of their most difficult times. The work they do not only helps those in their care maintain their health and remain in their own homes, it also greatly reduces the burden that would otherwise fall on the shoulders of a family member. In turn, caregivers who utilize home health care report better quality of health with 78 percent rating theirs as "good" or "very good."
How Can You Request Home Health Care for Your Loved One?
If your loved one is confined to their home, and you would like to pursue home health options, contact their primary care physician. He or she can order the services from a provider such as Lane Home Health. Once the type and frequency of care has been determined, a team of skilled medical professionals will be available for assistance, medical care, therapy, and even caregiver education.
To find out if your loved one may qualify for home health services, contact Lane Home Health using the information below. If you believe that these services are right for you and your loved one, contact your loved one's physician and request a referral.
(225) 658-4150