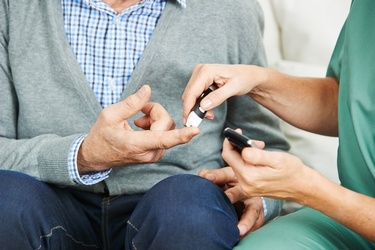 Diabetes has become a major point of concern in global health and for Americans in particular. As of 2017, the CDC reports that 30.3 million people, or 9.4% of the population, have diabetes. Of these cases, type 2 diabetes accounts for 90 percent, making it one of the most widespread health epidemics in the United States.
Facts You Should Know About Type 2 Diabetes
Unlike type 1 diabetes, type 2 typically surfaces in adulthood and is the result of the body's inability to use insulin properly. The prevalence of the condition has led some to underestimate its seriousness. However, with an estimated 8 million cases of type 2 diabetes undiagnosed, the concerns for patients are very real. Not only is the condition more far-reaching that many realize, but it is so often undetected and mismanaged that other, very serious health complications may result. The following are some sobering statistics regarding the impact of the disease:
Diabetes is the seventh leading cause of death in the United States
Complications and co-morbid conditions of diabetes include:

Hypertension (high blood pressure)
High Cholesterol
Cardiovascular Disease
Heart Attack
Stroke
Blindness
Kidney Disease

There is a total associated cost with diabetes of

$245 billion annually
Determining Your Type 2 Diabetes Risk
Considering the vast number of undiagnosed patients, the American Diabetes Association has designated March 28, 2017 as National Diabetes Alert Day. With this effort, the ADA and healthcare providers across the country aim to educate patients about their own potential risk of developing type 2 diabetes. Taking into consideration factors such as age, race, gender, family history, medical history, and BMI, your level of risk and need for further evaluation can be determined. Use the ADA's type 2 diabetes risk test to gather a basic idea of how you rank in these factors.
For a more accurate and detailed look into your potential type 2 diabetes risk, visit Lane Regional Medical Center on Tuesday, March 28 between 7:30 – 9:30 AM, and receive a FREE cholesterol and glucose (blood sugar) screening. Fasting for these screenings is recommended but not required, and no appointment is necessary.
Should any of your screenings return results that indicate the possibility of diabetes or pre-diabetes, you and your physician can work together with your newfound knowledge to develop the tools necessary to help manage, prevent, or even reverse the condition. To learn more, call (225) 658-4587.