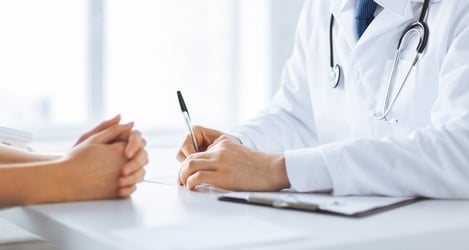 Urgent care is great in a pinch. When a high fever or minor injury occurs unexpectedly and requires immediate attention, the afterhours services provided by clinics such as FASTLane can be invaluable. However, many patients only visit a physician on the rare occasion that an injury or illness demands attention. In these cases, it can be quick and easy to walk into urgent care, but when that's the only medical care being administered, urgent care turns into primary care.
It's a common scenario and one that leaves many patients wondering if they ever need to see a primary care physician (PCP) at all. While urgent care facilities provide great care with well-qualified physicians, using it as a substitute for a PCP is not generally recommended. Here's why:
Physicians change often in urgent care
Urgent care facilities are open at odd hours, when other medical practices are often closed. Some even operate for 24 hours per day. In other cases, there are many different branches of the same facility that doctors rotate between. Considering these factors, the likelihood of always seeing the same physician who is knowledgeable about you and your medical history is very low. Whereas a PCP will already be familiar with many important details, including prescriptions and past ailments. No matter how minor a detail this may seem, there may come a time when ready access to your full medical records makes a crucial difference.
Urgent care cannot monitor chronic conditions
Seeking care for the flu or a sprain is a much different matter than a chronic condition such as diabetes or high blood pressure. Such conditions can last indefinitely and in many cases are life-long. They can also contribute to some very serious health complications such as heart disease. Regular monitoring and a plan of care that may include lifestyle and dietary changes or prescription medications is necessary to ensure long-term health. Urgent care facilities are not designed to provide such levels of ongoing care. In fact, attempting to seek treatment for a chronic condition here will most likely result in a referral to another physician, better equipped to monitor your health over longer periods of time.
You don't just need a doctor when you're sick
An often overlooked aspect of medicine is preventative. Annual wellness checks are important, particularly with age or a concerning medical history. To a certain degree, preventative health care can be accessed within an urgent care facility. Vaccinations may be administered and the standards such as weight and blood pressure checked. However, there are some definite drawbacks to bypassing a PCP for preventative care. As mentioned previously, it is helpful to have years of your medical records in one place. Furthermore, if a problem is detected, your PCP will likely have better access to more resources and an ability to actively monitor your health in conjunction with any specialists who may be needed.
Urgent care is an incredible service. When you're feeling ill or have a minor accident, the convenience of being able to walk-in without an appointment and receive quality medical care is hugely beneficial. However, despite the benefits, there are also situations for which urgent care is not ideally suited. In these cases, it is important to have a PCP as the backbone of your health care team.
Whether you're looking for a primary care physician for long-term care or an after hours clinic for a more immediate concern, Lane has you covered:
2335 Church Street
Zachary, LA 70791
(225) 654-3607
FASTLane After Hours Urgent Care
19900 Old Scenic Hwy
Zachary, LA 70791
(225) 570-2618