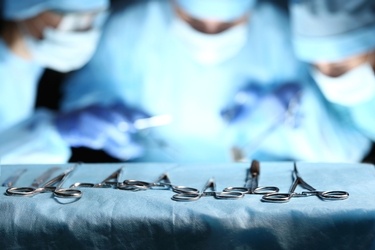 Whether elective or medically necessary, outpatient or inpatient, surgery is a serious matter. Each procedure comes with its own set of risks and rewards, concerns, and hopes. In anxious preparation for the day, you've likely done ample research. Your surgeon has been selected and his credentials and reviews thoroughly examined. You've looked up your procedure and what's to be expected countless times. You know exactly how long you should expect to be in the hospital and what your recovery will likely look like. But in all of your consideration, have you given thought to exactly where you'll be having your surgery?
In general, patients tend to focus more so on the who and less on the where of their surgery. Of course, a skilled and certified surgeon with a track record of success in your particular procedure is the most important element. We are proud to have general surgeons such as these associated with Lane Regional Medical Center. However, there is a lot that is also riding on the surgical facility itself, and patients would be wise to consider this as a factor in their research, particularly whether or not the location is accredited.
What does accreditation mean?
When a hospital, surgical facility, or other medical office is accredited, it means that they have been reviewed and determined to meet criteria and standards set forth by an official accrediting agency. Completing such a process ensures that the location is reputable, credible, and committed to continually upholding the highest standards of patient care.
Why should you insist on an accredited facility?
A reputable surgeon will align themselves with a reputable facility. If your selected surgeon chooses to operate in a subpar environment for the sake of cost, your decision should be reevaluated. Among the many patient benefits of an accredited surgical facility are:
Regular monitoring and reporting of issues pertinent to patient safety such as rate of infection and complications to the health department and medical board.
Emergency protocols are in place and regularly reviewed.
Physicians must maintain certifications
Quality management measures ensure the highest standards of patient care across the board.
Rates of serious complications and mortality are lower.
Knowing that your surgeon is associated with an accredited hospital should reinforce the confidence you already have in him. You can rest assured that every aspect of the procedure, from the team involved to the quality and cleanliness of equipment is the very best. There are no better hands to leave your care in and no better place to do it.
In Baton Rouge, Zachary, and the surrounding areas, patients have the choice of Lane Surgery Group and Lane Regional Medical Center, a Joint Commission accredited facility for their general surgery needs.
Lane Surgery Group
4801 McHugh Road, Suite C
Zachary, LA 70791
(225) 570-2489