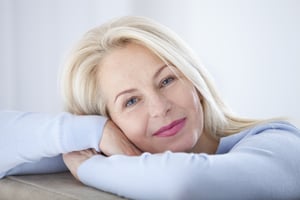 Hormone production is an essential bodily function that helps keep us feeling vibrant and youthful. However, starting around the age of 30, most people experience a drop in hormone production of 3 to 10% each year. These gradual changes can lead both men and women to feel less and less like themselves as they age. For women in particular, these changes can take a significant toll on health and wellbeing, as they begin to experience hot flashes and changes in sexual function following menopause.
Hormone replacement has long been an option offered to post-menopausal women. However, past options have often proven less than effective and may produce undesirable side effects. Today, hormone pellet therapy offers a new, safer alternative.
How do Hormone Pellets Work?
Hormone pellets such as those offered by BioTE Medical are not synthetic hormones. Rather, they are engineered to be bioidentical to the body's own, naturally occurring hormones. Furthermore, each dose is customized based on the needs identified for the individual patient. This ensures that every pellet offers a precise concentration of hormones, whether estradiol or testosterone.
Once the appropriate dose has been determined, the pellets can be inserted subcutaneously into the buttocks area. Depending on specifics regarding patient gender, weight, and degree of hormone deficiency, the pellets can last from two to four months before needing to be replaced.
What are the Benefits of Hormone Pellets?
Thanks to their unique chemical structure, there are many benefits of BioTE hormone pellets over synthetic options. These may include:
Regaining energy & muscle strength
Having a greater ability to lose weight
Increased mental clarity
Feeling younger & happier
Experiencing an increased quality of life while preventing age-related illness
Are Hormone Pellets Right for You?
Whether you are a woman experiencing the hormonal changes of menopause or a man dealing with low testosterone, hormone replacement therapy can help. While options like shots and creams are needed weekly or even daily, hormone pellets achieve far better results in only 3 to 4 treatments a year. In order to determine if BioTE hormone pellet therapy may be best for you, request an appointment with an experienced physician such as those at Lane OB/GYN. During your appointment, you will be able to address your hormone-related concerns and undergo testing to identify the precise levels of hormones needed to provide the best results possible.
To learn more and request an appointment, click the button below.