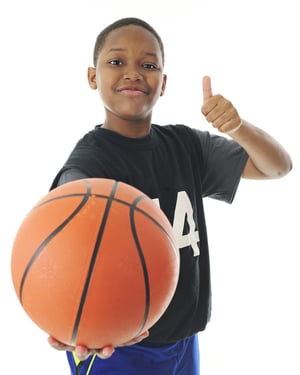 The back-to-school rush is in full swing. As the summer break draws to a close, you are probably marking many items off of your to-do list. School supplies, uniforms, new shoes, haircuts – the list can go on and on. Still, despite a lengthy list, there is a possibility that you could still be missing a couple of very important items, both of which can be completed in a single visit to your child's pediatrician.
Back-to-School Vaccines
Vaccinations are an important part of raising a healthy child. By getting your child's immunizations on the recommended schedule, you are protecting them and others from up to 16 diseases, some of which can be deadly. Among vaccine-preventable diseases are those such as mumps, measles, whooping cough, and polio. In order to best protect against such illnesses, the CDC provides clear guidelines regarding who should receive which immunizations and when. In some cases, a series of vaccinations or booster shots are needed.
Not only does keeping up with your child's recommended immunizations keep them safeguarded from potentially dangerous diseases, it is also legally required for all children attending school or daycare in the state of Louisiana. Updated shot records must be kept on file for all students with proof of specific vaccines being provided for those who are four or older and entering pre-kindergarten, Head Start or kindergarten, as well as for those who are eleven or older and entering 6th grade.
Sports Physicals for School
While education is the primary focus of the school year, extracurricular activities also play a large role in forming your child's overall experience. By far, one of the most commonly pursued extracurricular activities is participation in athletics. In fact, national statistics show that over 50 percent of high schoolers play school-related sports. However, the ability to be included on any school sports team is dependent on your child being healthy and physically able to compete. Therefore, a sports physical prior to the start of the season will be necessary.
During a sports physical, the physician will focus on two key areas: medical history and physical examination. They will take into account previous injuries and illnesses, chronic conditions, ongoing medications, height, weight, blood pressure, heart rate and more. Each observation will help your doctor make a determination of whether or not it is physically safe for your child to play their chosen sport.
Although a visit to your pediatrician may not currently be on your back-to-school to-do list, these two particular items should not be overlooked. By scheduling your appointment now, you can set yourself up for an easy transition into the new school year, and be confident in the knowledge that your child's health is as protected as it possibly can be.
Lane Pediatrics is currently scheduling appointments for school immunizations and sports physicals. Contact our office to request yours.