Congratulations to Steve Yeh for being named Lane's December MVP of the Month!!!
Steve Yeh is an RN and works on 2 South. Steve had multiple nominations this month from co-workers and patients—all stood out and showed that he is a remarkable nurse and co-worker.
Steve's nominations all had the common message that this employee goes above and beyond in everything he does. He made his co-workers feel at ease in uncertain situations and patients stated that they knew they were getting the best possible care.
One of the cards was from a new nurse that has Steve as their preceptor. This new nurse stated that "Steve went out of his way to show me the ropes and is an extremely hard worker. He is very efficient, reliable, and he used constructive criticism to build me up and help me be a better nurse. It is obvious he puts his all in his job and his patients are his priority. He expects the same from his co-workers and I admire that!"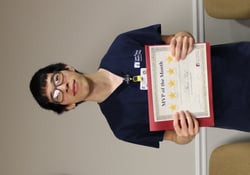 Steve Yeh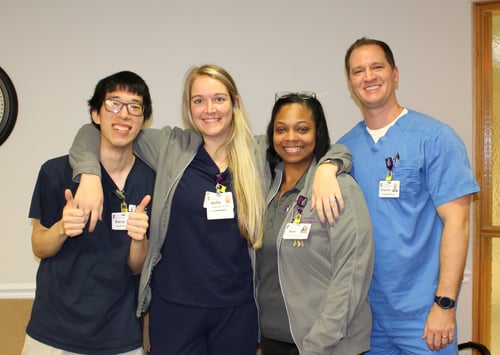 December MVP Nominees: Steve Yeh, Holly Walker, Van Williams and Brandon Williams.