The Lane RMC Foundation's 2nd Annual Golf Tournament was held Friday, September 20th at Beaver Creek Golf Course in Zachary.
Nineteen teams teed off for the annual charity golf tournament benefiting the Lane Regional Medical Center Foundation. Funds raised will support the Foundation's current project for Lane's Labor, Delivery, Recovery, Postpartum unit and Nursery.
The annual tournament was sponsored by Cardiovascular Institute of the South, Superior Ford of Zachary, RKM Primary Care, Knowledge Vine, Landmark Bank, Louisiana Lottery, RevClaims, and nThrive.
Hole sponsors included Bridgeway Hospice, Dr. Elizabeth Heirtzler, Guaranty Bank, Leader Title, Myles Law Firm, Oakwood Village, Stupp Corporation, Zachary Subway, Bank of Zachary, Commerce Healthcare, Diversified Professionals Inc., Quorum Health Resources, Trae Welch, Denson Advertising, Zachary Travel, and Dr. Thomas Trahan.
Golfers enjoyed breakfast provided by PJ's Coffee and lunch provided by Zachary Subway. Thanks to the support of the tournament participants, volunteers, and businesses, the Foundation raised over $16,000.
To make a donation or learn more about the Lane Regional Medical Center Foundation, visit www.lanermcfoundation.org or call 225-658-6699.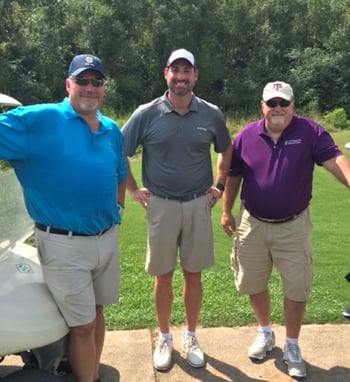 1st Place: Revenue Cycle Team members Troy Roth, Laurence Kessler, and Phil Hacker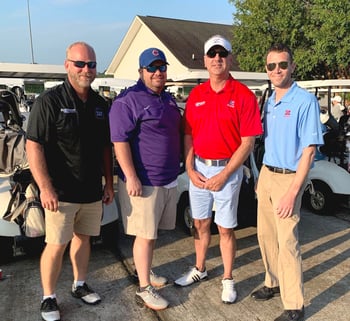 2nd Place: Superior Ford of Zachary team members Tom Schwartz, Marty Templet, Brian Guidry, and Jon Rabuck.