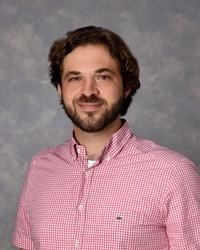 Lane Regional Medical Center is pleased to announce that Jacob LeBas, MD, is opening Lane Pediatrics at 6110 Main Street, Suite B, in Zachary. He is board certified in pediatrics by the American Board of Pediatrics.
Originally from Baton Rouge, Dr. LeBas graduated from Louisiana State University, earned his medical doctorate at Louisiana State University School of Medicine in Shreveport, and completed his pediatric residency training at Our Lady of the Lake Regional Medical Center. Prior to this position, he was a pediatrician at Cedar Park Pediatric and Family Medicine in Cedar Park, Texas.
Services for newborns, toddlers, children and teens include:
Well-baby exams
Preventive checkups
Immunizations
School and sports physicals
Developmental screenings
Primary care services
Flu Shots
"I am looking forward to helping families with the most important job in life – raising children," says LeBas. "It is my privilege to care for the children of this region."
Dr. LeBas and his wife, Samantha, live in Zachary with their two children, Rhemy, age 6, and Odette, age 3. He enjoys the culinary arts, reading, and outdoor activities such as backpacking, camping and running.
Dr. LeBas is now accepting new patients. For more information or to make an appointment, please call Lane Pediatrics at 225-658-4070.