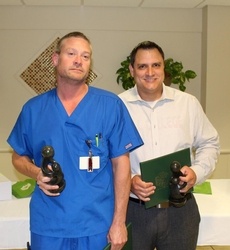 Thirteen nurses at Lane Regional Medical Center were nominated by patients, family members, physicians and colleagues for the DAISY Award for Extraordinary Nurses.
The 2017 DAISY Award Honorees are Brian Dixon, RN, from the Intensive Care Unit and Clint Lawrence, RN, from the Emergency Department.
The DAISY Award was established to celebrate the extraordinary compassion nurses provide their patients and families every day.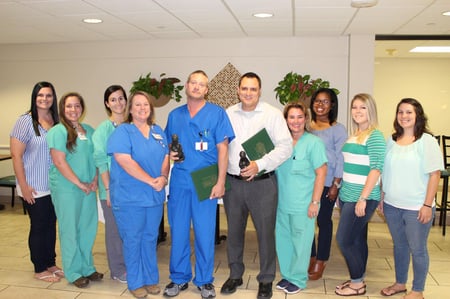 Nominees included (pictured L-R): Meagan Holcombe, Brittany Weaver Dicharry, Cassie Lemoine, Cristy Walker, Brian Dixon, Clint Lawrence, Amanda Welch, Gabrielle Coats, Courtney Spring and Tiffany Perkins. (Not Pictured: Douglass McNabb, Samantha Summers and Landon Hunt.)