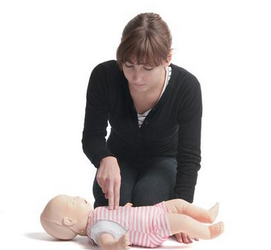 Lane Regional Medical Center is offering a FREE training course in Infant CPR on Wednesday, April 12, at 10:00 a.m.
Infant CPR Anytime, developed by the American Heart Association in coordination with the American Academy of Pediatrics, is a convenient way to learn skills that could help save the life of an infant (newborn – 12 months).
Knowing how to perform the relatively simple skills of CPR and relief of choking can make a life or death difference for infants who suffer cardiac arrest or whose airways become blocked by food or objects.
Registration is required. Seating is limited. Child care is not provided. Call (225)658-4587 to register.
This course does not offer a CPR Certification Card.