Lane Home Health
There's No Place Like Home
---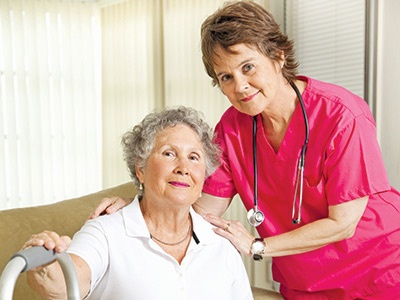 When a loved one requires long-term care, it can quickly become a difficult and complex situation. You want them to be comfortable while still receiving the care they need. However, schedules and financial constraints often get in the way. Lengthy hospital stays are expensive and largely uncomfortable. Alternatively, many families lack the resources to be able to stay home and care for their loved one themselves.
Lane Home Health offers just the alternative needed to find a balance between the two. Our agency is Medicare certified and has been providing families with the option to provide healthcare necessities to their loved ones within the comfort of their own homes since 1984. We serve Zachary and the surrounding areas and were named a HomeCare Elite Top Agency in 2013.
Lane Home Health is a proven and trusted name in home care services. With the care and support of Lane's Home Health professionals, patients ages 15 and above can now leave the hospital sooner to enjoy the comforts of home and be assured of quality healthcare.
We are committed to meeting each patient's unique needs with personalized home health services. We provide:
Personalized patient care planning
Patient updates to physician
Coordination of discharge from inpatient facility
Coordination of patient durable medical equipment needs
Complete billing services including private insurance, Medicare and Medicaid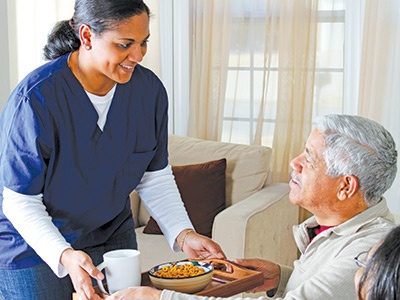 Lane Home Health also recognizes the importance of educating caregivers. It is crucial that friends and family have a strong understanding of how to manage symptoms in the absence of their medical team and how to care for their loved one so that their independence and dignity may remain intact. For this reason, the education of anyone actively involved in a patient's care is yet another priority for our team.
Our home health professionals are available seven days a week to provide specialized care within your own home. We serve patients residing within a 50-mile radius of the Zachary area. This includes East and West Feliciana, as well as portions of East and West Baton Rouge, Pointe Coupee, Livingston and St. Helena.
We understand that you have a right to choose your own home health provider, and we sincerely hope you choose Lane Home Health!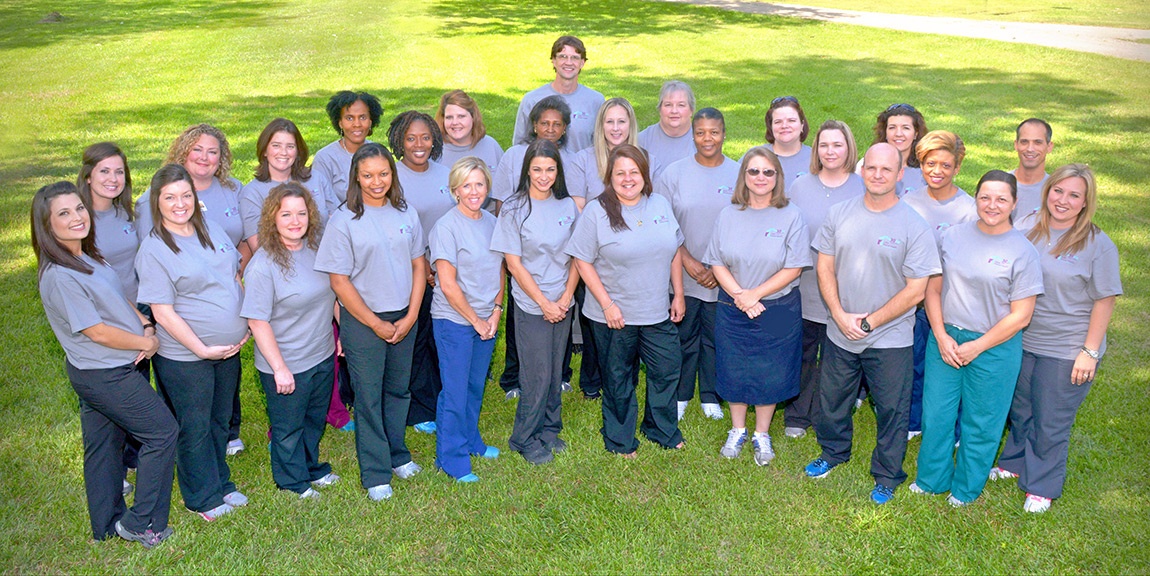 Home Health Professionals
Registered nurses
Licensed practical nurses
Physical therapists
Occupational therapists
Speech therapists
Social workers
Registered dietitians
Home health aides
---
Health Care Services
Intermittent Skilled Nursing Care for:
Pre- and post-operative care
Diabetic management
Cardiac home care
IV antibiotic therapy
Pain management
Wound care/wound vac
Physical/speech/occupational therapy
Peripheral vascular disease
Total parenteral nutrition
Hydration therapy
Enteral therapy
PT/INR in-home testing
Medical social services
Criteria to Qualify for Home Health Services
The patient must be confined to his/her home (homebound).
The patient must have a medical condition that requires the services of one or more of the following:

Skilled nursing care
Physical therapy
Speech therapy

The services must be ordered by a physician.
The services must be such that they can be provided on an intermittent basis.
The patient must desire the services to be provided.
Request an Appointment / More Information
---
Meet the Staff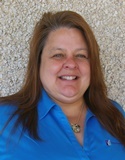 Lori Hopwood, RN, BSN is the Director of Lane Home Health. Lori began working at Lane in May of 1990 and has been the Director of Lane Home Health since August of 2008. As Director, she is responsible for coordinating all aspects of quality home nursing care, including patient satisfaction, staff development and physician relations. Lori was awarded the DAISY award for Extraordinary Nurses in 2011. She and her husband, Mike (a Zachary fire-fighter), live in Zachary and have four children and four grandchildren.
---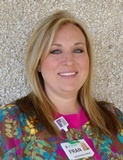 Fran Adams, RN, serves as Lane Home Health's Nurse Manager. She is responsible for referral intake, scheduling patient visits, as well as many other tasks. She keeps our office running like a well-oiled machine. Fran is a blessing to our office and works very hard to give the best-possible service to our patients, doctors and their staffs, as well as to her fellow co-workers. Fran is married to Ronnie and they have two children, Breanna and Austin.
---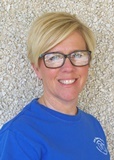 Mary Dunaway, RN, is a part-time nurse at Lane Home Health; however, there is nothing part time about the care she provides for her patients. She has been a nurse since 1986 and has been a home health nurse since 1993. She has been a tremendous asset to Lane Home Health since joining our team in February 2012. Mary is from Clinton and works to service patients in her hometown and the surrounding areas. Mary is a first-time grandmother to Jane Austin Hand who was born in March 2016 to her daughter and son-in-law, Holly and Austin Hand. Mary also has a son, Ryan, who is currently in medical school in St. Louis, Missouri. Mary and her husband, Kenny, enjoy traveling, eating out, LSU baseball, and of course every minute they can get with baby Jane!
---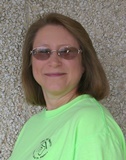 Rebecca Heinz, RN, joined the staff of Lane Home Health in 2012 as a PRN nurse. She has definitely been needed in such a wonderful period of growth. Rebecca lives in Watson with her husband, David, and three daughters; Hannah, Hayley and Hope. Rebecca's philosophy on nursing is "When you're a nurse you know you're going to touch lives every day or they're going to touch your life. I practice by the golden rule: I treat my patients as I would like them to treat me if I were in that position." Rebecca has been a wonderful asset to our team and has truly hit the ground running.
---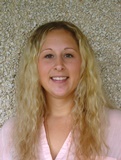 Gretchen Spencer, RN, has been a registered nurse at Lane Home Health since 2012. She's been a registered nurse since 2008 and has previous home health experience. Gretchen has such a positive attitude. Gretchen and her husband live in Slaughter with their dog, Molly. They enjoy fishing and family gatherings.
---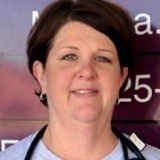 Stacy Guillory, RN, has worked as a PRN nurse at Lane since 2001. She works weekend relief, and we could not live without her. Stacy's day job has her working as a case manager for LWCC. Stacy and her husband, Jamie, live in Zachary and have two children, Tyler and Madison. They enjoy LSU football and attending their children's sports and extracurricular activities. Stacy has always said that "there are two things I am really good at—being a mommy and being a nurse."
---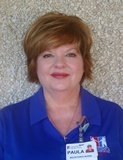 Paula Zagone, RN, BSN, is the Oasis Specialist for Lane Home Health. Paula began working at Lane Regional Medical Center in February 2016 on 2nd South and transferred to Home Health in August 2016. A nurse since 1988, Paula has a background in Oncology, Med Surg and Home Health. She is responsible for processing Oasis and coding. Paula and her husband John (Supervisor of Cardiopulmonary at LRMC) came to LRMC by way of Monroe and now live in beautiful St. Francisville with their rescue pup, Emma Rose. The three of them enjoy traveling, camping, football (especially LSU and the Saints) and settling into life in the deep south.
---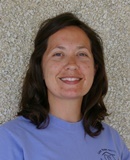 Melissa Aitken, RN, has been with Lane Home Health since November 2010. She was previously a nurse at Lane on 1st South and IMC. She says she's loved the transition to home health. "I get to be one on one with my patients. They become your family and they put a sense of trust in you. It's a great feeling knowing I'm responsible for this patient's health and well-being." Melissa is from Woodville, Mississippi, and is married to Gabe. They have a little girl named Sadie and a son named Carter. Melissa enjoys crawfish boils and watching her favorite football teams: LSU and the Saints. She also loves to hunt, fish and spend time with her family.
---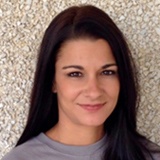 Lori Shaw, RN, joined Lane Home Health in 2010. She's been a nurse since 2000. Lori is from Zachary and has two children, Skylar and Jase. She has worked as a nurse in home health since 2007. Lori participated in Lane Home Health's evidence-based practice project in 2011, which focused on creating a pathway for our CHF patients. Lori became our Nurse Liaison in 2015, and works to ease the transition to home health upon discharge from a facility. Lori is an excellent nurse, and her patients and their families absolutely love her and the care that she provides. She goes above and beyond and treats her patients as if they were her own family. Lori was nominated for the DAISY Award, as well, for providing exceptional patient care.
---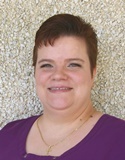 Bobi Kilcrease, RN, joined Lane Home Health in February 2010 and has been a huge asset to our team. She's married to Daniel and they have four children: Marianne, Kayla, Kyle and Wesley. Bobi is originally from Zachary, but grew up in Mobile, Alabama. She is very active in her church and various ministries there. She enjoys camping, reading, cooking and LSU football.
---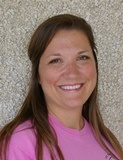 Brittany Hopkins, RN, has worked for Lane since 2007 and for Lane Home Health since 2009. She grew up in Zachary and is married to Justin. They have three daughters and a son. Brittany has such a positive attitude, and we're blessed to have her on our team.
---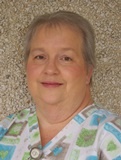 Sabrina Treloar, RN, serves as Lane Home Health's quality assurance manager. Sabrina has been with Lane Home Health since 2010, but worked in Lane's ER for 27 years. Sabrina was born and raised in Zachary and has one daughter, Emily. Sabrina is a true patient advocate and we're lucky to have her on our team.
---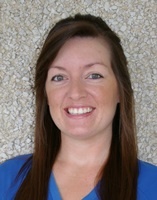 Ashley Freeman, RN, has been with Lane Home Health since June 2014. She was previously a nurse at Lane on 2nd South, the Medical-Surgical Unit. Ashley graduated in 2012 from Southwest Mississippi Community College with a Registered Nurse Degree. She is married to Charles and they have two sons, Shane and Ethan. She enjoys watching LSU sports, all types of fishing, scuba diving and hunting.
---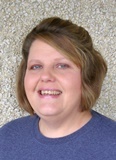 Barbara McCurley, LPN, has been employed with Lane since 1990 and has been a part of the home health team since 1996. She is originally from Mississippi, but lives in Slaughter with her husband, Jeff, and their daughter, Megan. She is very good at her job and our patients are quick to praise her for the care she provides.
---
Seketa Hardesty, LPN, has been working for Lane Home Health since 2012. She has worked in nursing for more than 14 years and loves her patients and cares for them like they were her family. She is the mother of two beautiful girls. She believes in holistic nursing of the mind, body and soul.
---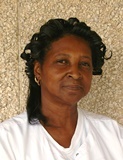 Brenda James, CNA, serves as Lane Home Health's certified nurse assistant. She's one of our hardest-working people, and her patients adore her and appreciate all of the TLC that she provides. Many request Brenda as their aide! She has worked for Lane Home Health since 1990. She lives in Zachary and has three children and many grandchildren. Brenda loves to go fishing in her spare time.
---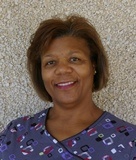 Lucy Felps, CNA, joined Lane Home Health in October 2013. Before working in the home health setting, Lucy provided private-duty nursing assistance since 1989. She chose to transition to home health so that she had the opportunity to help more people at once. Lucy is a huge asset to the Lane Home Health team and patients adore her kind spirit and positive attitude. She and her husband, Russell, live in Zachary.
---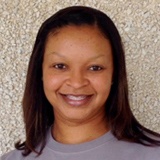 Nancy Robertson serves as Lane Home Health's data support clerk. When you call Lane Home Health, she is usually the pleasant voice answering the phone. She enters all patient information into our system and maintains patient files. Nancy is very quiet but has a great sense of humor. Nancy has been employed with Lane since 2004. She is from Clinton and married to Demetrius. They have two beautiful children, Demetrius, Jr., and Demaria.
---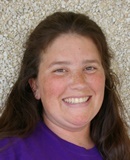 Allison Speaks serves as Lane Home Health's billing specialist. She's worked with us since May 2013, but has over 15 years of experience in home health medical billing. Allison was born and raised in Baton Rouge, but resides in Addis with her fiance' Steven, son Blake, daughters Emma and Dannielle, and stepson Llandin.
---
Our Team of Therapists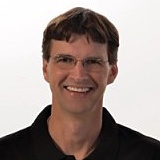 Lance O'Brien, PT, lives in Zachary with his wife, Laura, and four children, Jake, Kylie, William and Benjamin. Lance has worked for Lane Home Health since 2000. He is a patient favorite and treats each and every one of his patients like family.
---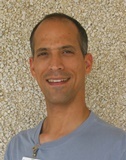 Kenny Black, PTA, lives in Zachary and has worked at Lane Home Health since 2012. Kenny enjoys hunting and fishing on his time off.
---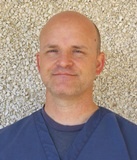 Scott Baudouin, PTA, is married to Lauren and lives in Zachary with their 3 children: Landry, Ava and Cline. He has worked in acute care since 1996 and with Lane Home Health since 2001. Scott enjoys spending time with family, coaching baseball and volunteering with church activities.
---
Patient Testimonials
Emma Viola of Baker, Louisiana
"My nurse, Bobi [Kilcrease], was so sweet to me. I would give her a 10+ job. I always knew she would provide me with excellent care. My therapists, Lance [O'Brien] and Kenny [Black], were also great to me and always treated me with care. I honestly couldn't have asked for a better experience."
Chris Pitre
"The staff was absolutely fantastic! I couldn't have asked for a better group! Bobi [Kilcrease], Lance [O'Brien], and Kenny [Black] exceeded all of my expectations. They treated my husband, Carol, like family. The office staff always answered my questions right then and there."
Celeste Clark of Greenwell Springs, Louisiana
"Bobi [Kilcrease] and Sabrina [Treloar] were tremendous supporters of mine. I give them the highest of recommendations because they truly make you feel right at home."
Rosalie Cook of Zachary, Louisiana
"All of my nurses were wonderful, as well as my therapist, Lance [O'Brien]. My nurse Gretchen [Bufkin] was an absolute angel to me. If I ever have to have home health again, I wouldn't go with anyone but Lane. Lane Home Health is the best there is."
Lois Peairs of Zachary, Louisiana
"I want to thank everyone in your office for the attention and help you gave me during my accident and illness—even my pacemaker. You all do wonderful work and a great job!"
Leatrice Rabalais of Clinton, Louisiana
"Mary [Dunaway] and Brenda [James] were wonderful to me. Mary always did what she said she would do, had a smile on her face at all times and was so compassionate. If I mentioned to her that I was having certain symptoms, she would investigate my illness and always made me feel taken care of. Brenda knew that I was uneasy about someone helping me with daily tasks like bathing, dressing, etc., but she always put me at ease. She knew exactly when I needed a great big hug, and I can honestly say that I began looking forward to her visits. I just want to thank y'all for always sending me the best!"