Terri Nelson, RD, LDN has been named Community Relations Marketing Coordinator at Lane Home Health. Originally from Morgan City, Nelson will be responsible for communication, physician relations, and business development.
A Louisiana State University graduate and Registered Dietitian and Nutritionist, Nelson has more than 17 years of healthcare marketing experience. Prior to this position she specialized in metabolic illness, performance nutrition and gut restoration at Baton Rouge General Medical Center.
Nelson lives in Central with her two sons, Owen, 14, and Wyatt, 12. She is a member of Jefferson Baptist Church and enjoys outdoor activities, watching sports and spending time with family.
"I am happy to be working with such a great team of nurses, aides and therapists," says Nelson. "Their dedication and reputation make me proud to represent Lane Home Health."
Lane Home Health has consistently provided exceptional healthcare services to patients in the comfort of their own homes since 1984. Lane Home Health is the only locally owned and operated home health facility in the Zachary region and offers a full range of services.
For more information, call Lane Home Health at 225-658-4150.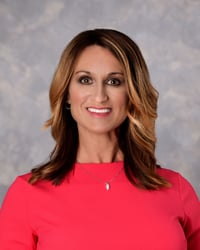 Terri Nelson, RD, LDN