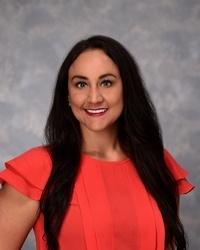 Melisa Poole, LPN has been named Clinical Liaison at Lane Rehabilitation Center. An affiliate of Lane Regional Medical Center, Lane Rehabilitation Center is a 30-bed in-patient acute rehabilitation center specializing in physical, occupational and speech therapy.
A native of Jena, LA, Poole will be responsible for the overall marketing efforts at the center, which include communication, physician relations, and business development. Prior to this position she was the Clinical Liaison at AMG Hospital of Feliciana.
Poole has more than 13 years of health care experience including long term care, Medicare case management and marketing.
An avid supporter of the Food Bank of Greater Baton Rouge and Alzheimer's Services of the Capital Area, Poole served as team captain for The Walk/Run to Remember for three consecutive years.