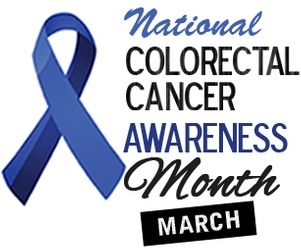 March is National Colorectal Cancer Awareness Month.
Lane Regional Medical Center will be distributing free EZ DETECT™ test kits on Friday, March 10, from 9:00 a.m. until 1:00 p.m. in the hospital's front lobby, located at 6300 Main Street in Zachary.
EZ DETECT™ is the most advanced home test available to detect hidden blood in the stool which can be a sign of a problem in your digestive system, such as a growth, or polyp, or cancer in the colon or rectum. The screening kits are for use in the privacy of your own home and are simple to use.
Individuals who have a personal or family history of lower intestinal disorders, colorectal cancers, or other cancers should perform this test at least once a year. The test is not a substitute for a regular physical examination by your physician, but may indicate the need for one.
Registration is not required. For more information call (225) 658-4587.
ntations on the topics of addiction, codependency and the recovery process and is available to speak to local organizations and groups.
For more information, please contact Lane Recovery Solutions at 225-658-6640.