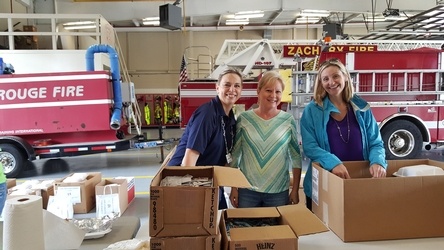 The Lane Regional Medical Center Foundation will host "Fish Fry Friday" on Friday, March 17th, from 11.a.m. – 1 p.m., in the Zachary City Hall Parking Lot.
Meals are $10 each and will be personally prepared by Mayor David Amrhein and staff. Meals include fresh Louisiana catfish, French fries, hush puppies, coleslaw and dessert.
The event is sponsored by Breazeale, Sachse & Wilson, L.L.P. Proceeds will benefit the many projects of LaneRMC Foundation.
Pre-orders are recommended, quantity is limited. Local delivery is available for orders of 10 or more meals. Email tpayment@lanermc.org or call 658-6699 to pre-order.