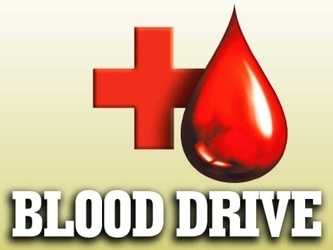 United Blood Services is urging the community to "march" up to the challenge to make an impact by donating blood at the Lane Regional Medical Center Blood Drive on Friday, March 31 from 6:45 am-2:30 pm inside the hospital's Staff Development Classroom, near the cafeteria.
The need for blood never stops, and only generous donors like you can help ensure that all blood types are always available for patients. There is an urgent need of 0- and A- donations.
All March donors receive a T-shirt and are entered to win a $1,000 WalMart gift card. Everyone who donates blood at Lane Regional Medical Center on March 31 will be entered into an additional raffle for a $25 and $50 WalMart gift card. Donors also receive a free cholesterol test.
Donors can also visit www.UnitedBloodServices.org the day of their donation and click on the "Health History Questionnaire". This allows donors to complete the interview portion of their donation on-line, in the privacy of their home or office. Make sure to print your "Fast track donation ticket" and bring it with you to your donation.
Volunteer blood donors must be at least 16 years old, weigh at least 110 pounds and be in good health. Additional height/weight requirements apply to donors 22 and younger, and donors who are 16 and 17 years of age must have signed permission from a parent or guardian. A photo ID is required to donate.
Schedule your appointment to donate today at www.BloodHero.com, Code: LaneRegional, or call 877-UBS-HERO (877)827-4376.
Please note: United Blood Services is the sole provider of blood to Lane Regional Medical Center, so your donation will directly benefit Lane and the communities we serve.