Congratulations to Zachary resident Wanda Hayes on beating breast cancer twice! Wanda is a long-time patient of Dr. Michelle Cosse' at Lane Family Practice and was first diagnosed with breast cancer at age 52. Seven year later, she beat her second bout with the disease at age 59 thanks to Dr. Vince Cataldo and 4.5 months of chemotherapy treatments at Lane Cancer Center.
For more information on fighting cancer at Lane Cancer Center, click here.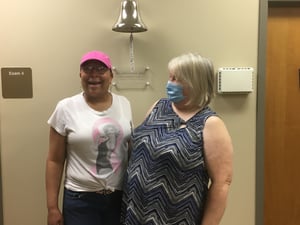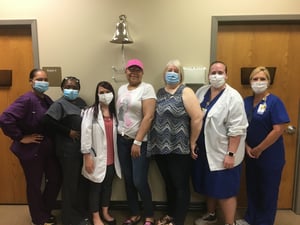 Pictured L-R: Lejuane Cooper, Pam Johnson, Christie Gaubert, Wanda Hayes, Tina Strickland Chantel Allen, and Julie Booksh.
Photo: Wanda and her good friend and fellow cancer survivor Tina Strickland.