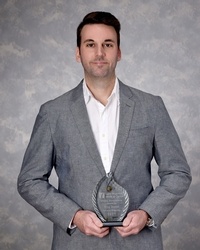 Troy David was named Lane Regional Medical Center's 2017 Employee of the Year. David is a Registered Nurse in the Intensive Care Unit.
David was recognized for his dedication and outstanding work. He was named Employee of the Month in November 2017 and was selected Employee of the Year from the twelve monthly honorees of 2017.
David has worked at Lane for 6 years. He is a graduate of Florida State College and is a member of the American Association of Critical-Care Nurses. David served 10 years in the United States Navy.
"I am honored and grateful to be chosen as employee of the year," said David. "Congratulations to all the nominees and to my exceptional teammates in the Intensive Care Unit. This is a team award and I am excited and proud of our accomplishments."
David is a native and resident of Zachary. He and his wife Lynnette have three children, Mason, Lillian and Meryl. His hobbies include hunting, fishing, and reading books on science, outdoors and the American West.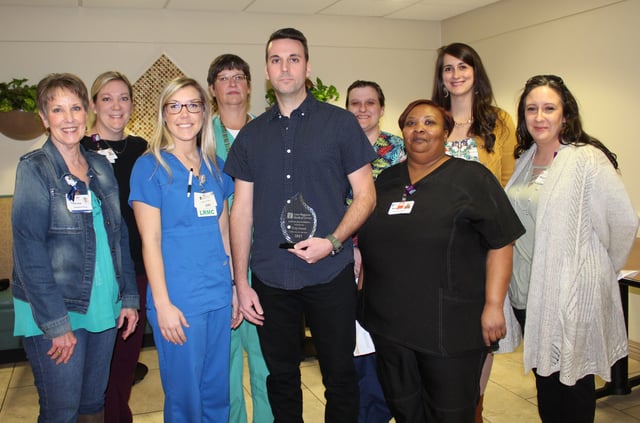 The 2017 Lane RMC Employees of the Month: Theresa Daniel, Stacy Pickett, Angelle Sibley, Judy Henry, Troy David, Heather Buhler, Tasha Barnes, Liz Pardi and Maggie Fletcher.
(Not pictured): Jeffrey Freeman, Heather Anders and Kaycie Peters