Thomas Scott, Jr., Doze Y. Butler, Ph.D., and Reagan Elkins, MD, were recently appointed by the Metropolitan Council of East Baton Rouge Parish to the Board of Commissioners at Lane Regional Medical Center. Scott replaces Joan Lansing who retired from the board after two four-year terms, Dr. Butler replaces Jimmy Jackson who retired after completing three four-year terms, and Dr. Elkins replaces Dr. Kent Rhodes who completed his current term.
A lifelong resident of Zachary, Scott is a graduate of Zachary High and received a degree in accounting from Northwestern State University. He has worked in the financial sector since 2003 and gained more than 10 years of experience with the Louisiana state government before joining Edward Jones Investments in 2014. He is a licensed stock broker and investment advisor.
Scott and his wife of 12 years, Brandi, have two daughters, Aubri age 9, and Addison age 6. He is very active in Zachary where he is currently director of the Legendz Jr. Broncos, serves on the Planning and Zoning Commission, is on the board for the Chamber of Commerce and YMCA Americana, and is a member of the Deacon board at Poplar Springs Baptist Church. Scott also enjoys playing music, coaching youth sports, and spending time with his family.
---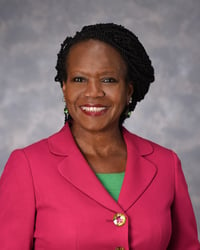 Originally from Tallulah, La, Dr. Butler is a resident of Baker. She is a professor and program leader for Apparel Merchandising and Textiles at Southern University and Agricultural & Mechanical College in Baton Rouge. Her educational background includes a Home Economics degree from Southern University, Masters in Education from the University of Louisiana - Monroe, Masters in Business Administration from Texas A&M University - Corpus Christi, and Doctorate in Clothing and Fashion Merchandising from Texas Woman's University.
Dr. Butler received the 2016 Baton Rouge Area Volunteer Advocate award and currently volunteers with St. Vincent de Paul, Habitat for Humanity, and the American Red Cross. She is a member of and assistant Sunday School teacher at the Greater King David Baptist Church. Dr. Butler also enjoys designing apparel, accessories, small home furnishings, and greeting cards from recycled and recyclable materials, as well as going to high tea and traveling abroad.
---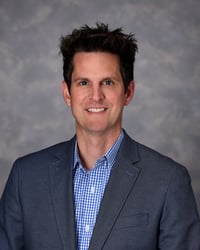 Dr. Elkins, a family medicine physician at Zachary Family Practice since 2008. He received his undergraduate degree and graduated summa cum laude from Louisiana College in Pineville, received his medical education from LSU School of Medicine in New Orleans, and completed his residency training at LSU Family Medicine Residency in Alexandria.
He and his wife, Leslie, live in Zachary with their daughter, Joy Vianne, age 11.
The Lane Regional Medical Center board of commissioners is comprised of nine board members. In addition to Thomas Scott, Doze Butler and Reagan Elkins, current board members include chair Gaynell Young and members at large Jordan Charlet, Patricia Gauthier, Donna Kline, Harold Rideau, and Mark Thompson.