Phil Hacker, CPA has been named Chief Financial Officer for Lane Regional Medical Center.
Hacker is responsible for overseeing all senior executive financial functions, including operational and strategic planning. His focus is on quality with an emphasis on execution, accuracy and teamwork in a positive environment.
Originally from Cincinnati, Ohio, Hacker was raised on a tobacco farm in Cynthiana, Kentucky, and followed in his father's footsteps to graduate from Texas A&M University in College Station, Texas.
Hacker has more than 33 years of experience in healthcare financial management. Prior to joining Lane, he was Chief Financial Officer for White River Health Systems in Batesville, Arkansas, a two-hospital system with 250 total beds, 35 physician clinics, and three urgent care centers. He has been a member of Rotary International for the past 12 years.
"I'm looking forward to creating long-lasting relationships in Zachary by becoming involved in the community and being part of the growing health care community here at Lane Regional Medical Center," he says.
Hacker and his wife, Sonya, live in Zachary and both love to ride Harleys and travel. Together they have a blended family of five adult children, two sons and three daughters, and are hoping for grandchildren in the near future.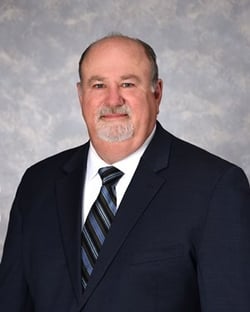 Phil Hacker, CPA