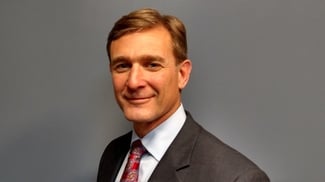 Lane Regional Medical Center announced today that its Board of Commissioners has unanimously chosen Larry Meese as the organization's next Chief Executive Officer effective February 21st. Meese comes to Lane from Jackson Hospital in Marianna, Florida, as its CEO for the past eight years. He will succeed Randy Olson who is retiring from Lane in early March after serving the organization for almost 14 years.
"Following an extensive national search process, the Board is pleased to have found the best individual to assume leadership of our growing system," says Gaynell Young, chair of Lane Regional Medical Center's Board of Commissioners. "Larry has a track record of strong leadership skills, service line growth and strategic knowledge of the healthcare industry, which makes him exceptionally qualified to successfully lead Lane into the future."
The selection of Meese caps a five-month national search process conducted by Quorum Health Resources, an independent, national healthcare consulting firm. A large pool of initial prospects was narrowed by stages to a group who interviewed with Lane's search committee, and then to a final round who met with board members, physicians, senior leadership and staff.
"Larry brings the right mix of skills to this role," continues Young. "He's been a successful administrator and even more importantly is a great fit with the critical leadership competencies we used as part of our selection process: strategic planning, financial management, business development and vision. We are confident that Larry will continue to build on our many strengths and are delighted that he's accepted the position to become Lane's eighth CEO."
Meese is originally from Pittsburg, PA with more than 12 years of healthcare leadership experience. He earned his Bachelor of Science in Business Administration from Washington University in St. Louis, MO and a Master of Business Administration from Cornell University in Ithaca, NY. He is a Fellow of the American College of Health Care Executives and a 10-year veteran of the United States Army.
Meese and his wife Jeanine will reside in Zachary with their two sons, Aaron age 15 and Keaton age 11. His personal interests include snow skiing, reading, sports and spending time with his family.
"We are looking forward to moving to Zachary and creating long-lasting relationships by becoming involved in the community and its many organizations," Meese said. "It is a privilege for me to continue the great work of Mr. Olson, and I am committed to ensuring the highest quality patient care and extraordinary customer service the region knows and expects."