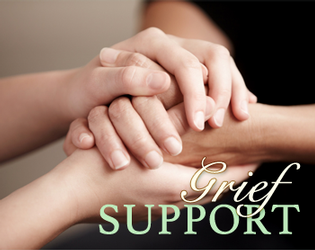 Lane Regional Medical Center will host a Grief Support Group on Friday, May 5, from 2-3:30 p.m. in the hospital's West Wing Conference Room.
Grief is a natural response to the losses we experience in our lives. After the loss of a loved one, we all need a support system to help us as we move through our grief journey. Grief support groups offer companionship and understanding from others who have experienced a similar loss, and are experiencing the similar challenges that living with grief brings.
The Grief Support Group at Lane Regional Medical Center offers:
Emotional and physical support in a safe non-judgmental environment.
The opportunity to begin the healing process through sharing your own story and hearing the stories of others.
Coping skills to help you through the most difficult days of your grief journey.
Hope through companionship with people who "get it" and understand first-hand what you're going through.
Increased understanding of how others react to loss.
Permission to grieve and permission to live a happy productive life.
The Grief Support Group at Lane Regional Medical Center is free and open to the public. Group meetings will be held on the first Friday of each month from 2-3:30 p.m. Meetings will be directed by Dianne Miller, Chaplain and Bereavement Coordinator with Life Source Services of Baton Rouge. Pre-registration is appreciated. Call (225)975-1636.