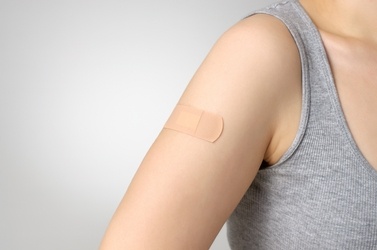 With October nearly past, flu season is hitting its stride. You may hear of friends or co-workers coming down with the illness and take measures to protect yourself. Frequent handwashing, sanitizing surfaces that may have come into contact with the flu virus, and avoiding those known to be ill are all good steps to help keep you healthy. However, as most of us know, the flu vaccine is the single best preventative measure against contracting the virus. Here is everything that you should know about it, as we enter the 2016-2017 flu season:
What flu vaccines are recommended this season?
This season, only injectable flu vaccines (flu shots) should be used. Some flu shots protect against three flu viruses and some protect against four flu viruses.
Options this season include:
Live attenuated influenza vaccine(http://www.cdc.gov/media/releases/2016/s0622-laiv-flu.html) (LAIV) – or the nasal spray vaccine – is not recommended for use during the 2016-2017 season because of concerns about its effectiveness.
There is a table(http://www.cdc.gov/flu/protect/vaccine/vaccines.htm) showing all the influenza vaccines that are FDA-approved for use in the United States during the 2016-2017 season.
What viruses do 2016-2017 flu vaccines protect against?
There are many flu viruses and they are constantly changing. The composition of U.S. flu vaccines is reviewed annually and updated to match circulating flu viruses. Flu vaccines protect against the three or four viruses that research suggests will be most common. For 2016-2017, three-component vaccines are recommended to contain:
A/California/7/2009 (H1N1)pdm09-like virus,
A/Hong Kong/4801/2014 (H3N2)-like virus and a
B/Brisbane/60/2008-like virus (B/Victoria lineage).
Four component vaccines are recommended to include the same three viruses above, plus an additional B virus called B/Phuket/3073/2013-like virus (B/Yamagata lineage).
When and how often should I get vaccinated?
Everyone 6 months and older should get a flu vaccine every year by the end of October, if possible. However, getting vaccinated later is OK. Vaccination should continue throughout the flu season, even in January or later. Some children who have received flu vaccine previously and children who have only received one dose in their lifetime, may need two doses of flu vaccine. A health care provider can advise on how many doses a child should get.
Keep yourself protected from the dreaded flu this season and get the recommended flu vaccine. They aren't difficult to come by, being offered by most physician offices. If you live or work in Zachary, stop by FAST Lane where you and your family can find the flu shot readily available.
FAST Lane After Hours Urgent Care
M-F 7AM-10PM
Sat-Sun 9AM-6PM
(225) 570-2618
19900 Old Scenic Hwy.
Suite H
Zachary, LA 70791